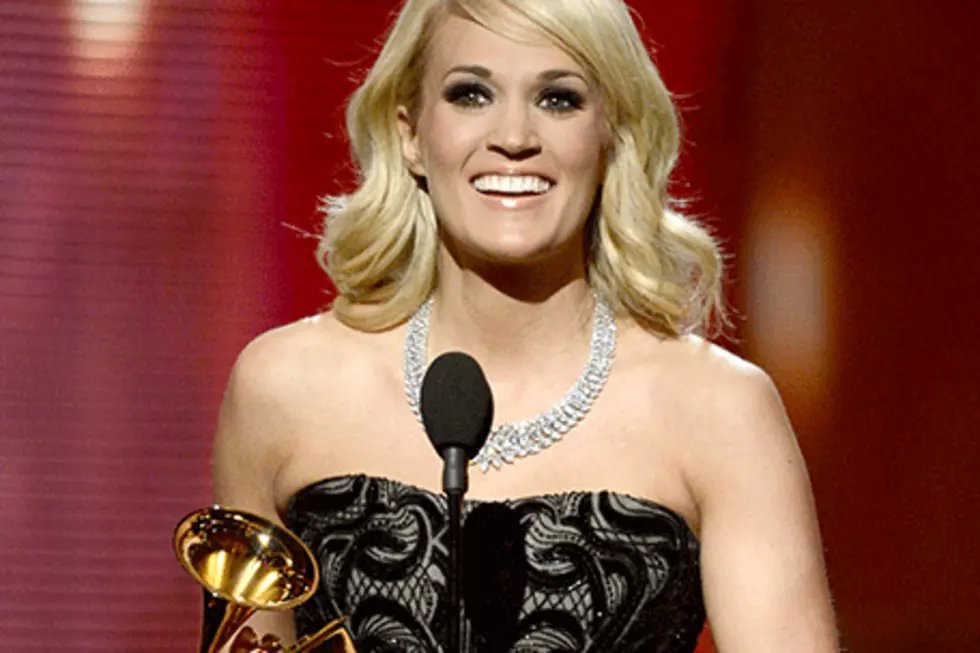 Carrie Underwood, Grammys 2013: 'Blown Away' Wins Best Country Solo Performance & Best Country Song
WireImage
The Grammy Awards were "Blown Away" by Carrie Underwood. The country superstar won for Best Country Solo Performance for the title track to her latest album, while its songwriters, Josh Kear and Chris Tompkins, took home Best Country Song.
"Country music has always been so good to to me," Carrie said in her acceptance speech. "I thank the good Lord that I am a part of such a wonderful, talented, amazing family. There's a lot of people to be thankful for ... the fans who have been coming out and supporting us: you guys are the reason we get to do what we do. My family, my amazing, perfect husband. Glory to God! Thank you so much."
Carrie's performance of "Blown Away" on the live Grammys broadcast was a show-stopper. In addition to her flawless vocals, her dress acted as somewhat of a movie screen, as whimsical images were projected on the blue ball gown. Watch a video on her magical performance below.
Watch a Video on Carrie's Grammy Performance
%VIRTUAL-MultiGallery-178466|177963|176748%