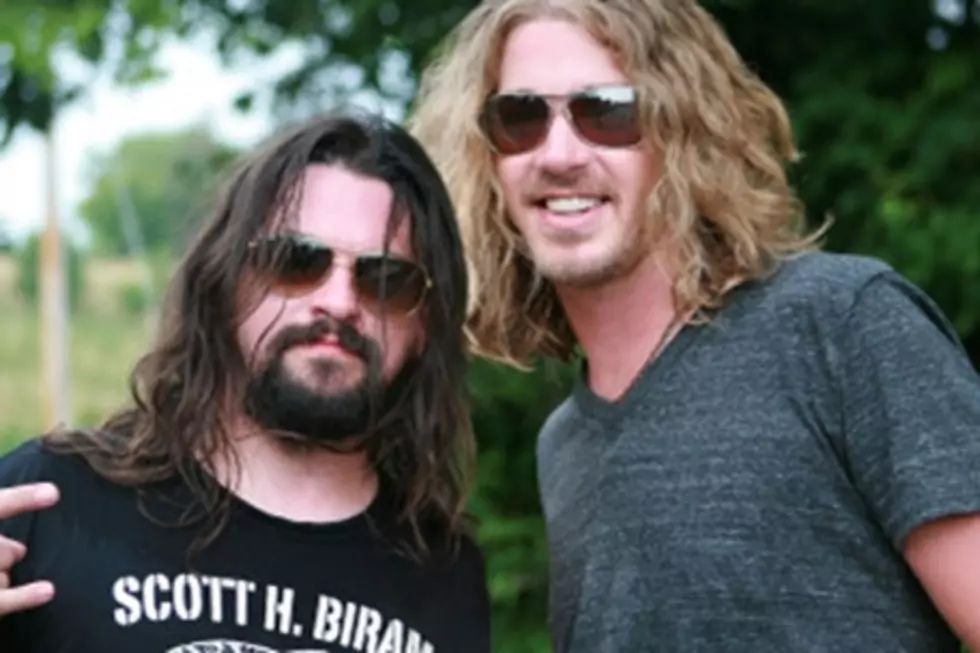 Bucky Covington, 'Drinking Side of Country' Features Famous Friends
Monarch Publicity
Bucky Covington is getting ready to release his sophomore album, Good Guys, later this year, and admits he has a favorite song on the new CD. "Drinking Side of Country" is a self-produced duet with one of his musical icons.
"Getting to produce your own music rocks, but being able to say you produced Shooter Jennings just takes it to a whole other level," Bucky says. "I'm very proud of this song and can't wait to share it with my fans."
Bucky recorded the song on his own back in 2010, but later realized it would be better with a second voice. He called in even more celebrity favors when it came to making the "Drinking Side of Country" video. Fellow season-five "American Idol" contestant (and fellow North Carolina native) Kellie Pickler, wrestler Mickie James and motocross freestyler Cowboy Kenny Bartram all appear in the clip. See a picture Kellie tweeted from the Greensburg, Ky. video shoot here.
The song, which was written by Bucky and his twin brother, Rocky, along with songwriter Donald Medlock, is the debut single from Good Guys, which is scheduled for a September release.
Bucky has a summer packed full of concert dates, including stops in Tennessee, West Virginia and New York. Check out his schedule here.