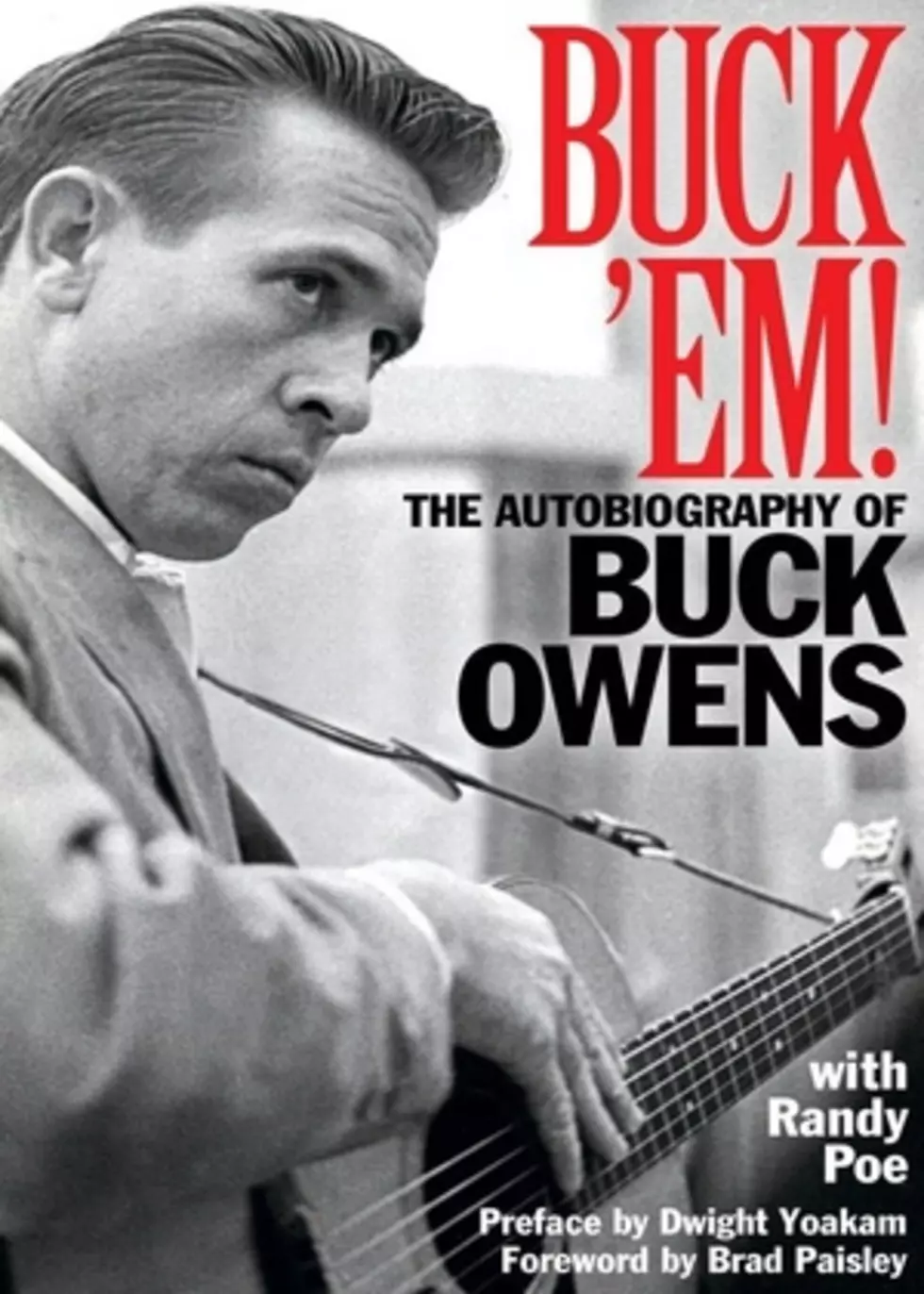 Buck Owens Slams 'Hee Haw' in New Book
Backbeat Books
Buck Owens had a long tenure on the hit country music variety program 'Hee Haw.' But a new book reveals he privately disliked the show.
Owens, who passed away in 2006 at the age of 76, had a lengthy and lucrative career in country music, releasing more than 60 albums and almost 100 singles.
But while the singer's popularity can be at least partly attributed to his appearance on the hit TV show,  he slams it in his recent autobiography, 'Buck 'Em! The Autobiography of Buck Owens,' which was taken directly from recorded interviews with Owens before his death.
"I couldn't justify turning down that big paycheck for just a few weeks work twice a year," he reveals in the book. "So, I kept whoring myself out to that cartoon donkey."
The Country Music Hall of Fame member hosted the show with Roy Clark, from the beginning of the series in 1969 until he left the cast in 1986. While on the show, the Texan's band, the Buckaroos, served as the house band, while Owens performed in various humorous sketches, sometimes at his own expense.
In addition to his tenure on 'Hee Haw,' Owens, along with Merle Haggard, is credited with helping create the Bakersfield sound -- a new style of country music that included a more electric, rock-influenced edge. He wrote several of his biggest hits, including 'Love's Gonna Live Here,' 'Only You (Can Break My Heart),' 'How Long Will My Baby Be Gone' and 'Under Your Spell Again,' which was later cut by rock artist Johnny Rivers.
Owens' music continues to live on, and influence artists today. Vince Gill's duets album with Paul Franklin, 'Bakersfield,' which was released last year, includes his favorite Owens and Haggard songs.
"I came up with the idea of doing our favorite Buck Owens songs and our favorite Merle Haggard songs," Gill tells The Boot. " It's neat for me, because I get to pay homage to my two favorites of all time. You can't get any better than Buck Owens and Merle Haggard in country music, if you ask me. We picked five of each of theirs that are pretty early in their careers. We just picked what we liked."
The 'Hee Haw' legacy continues to live on as well. A new Broadway musical based on the comedic variety show is in the works.
'Buck 'Em! The Autobiography of Buck Owens' is available for purchase here.