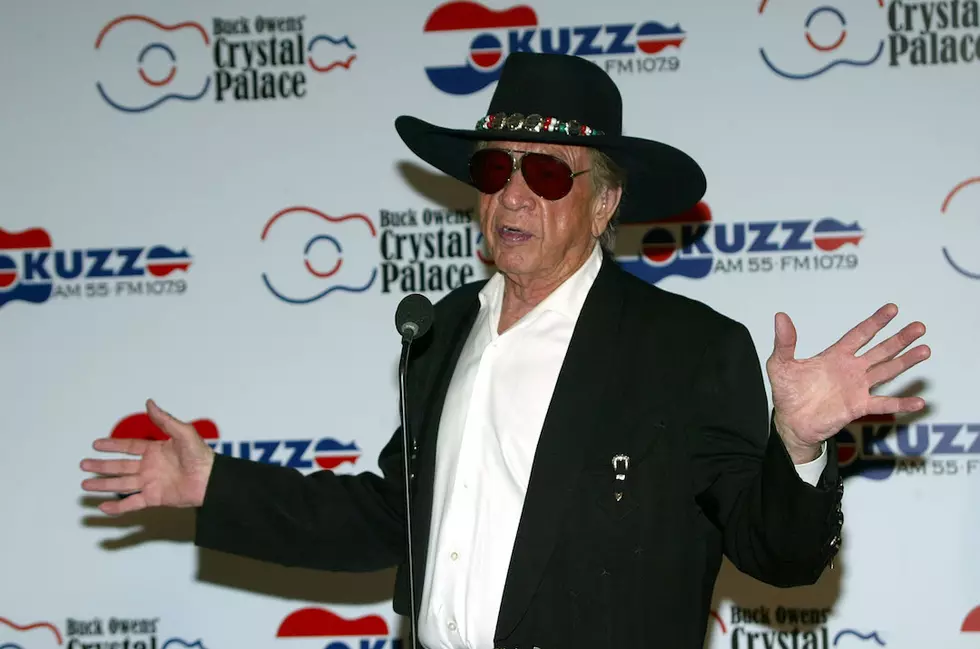 Buck Owens' Former Bakersfield Home Is Up for Sale! [PICTURES]
Frederick M. Brown, Getty Images
The sprawling Bakersfield home previously belonging to pioneering country singer Buck Owens is on the market, and is listed at the comparatively modest price of $575,000 -- a steal, if you compare it to the country royalty homes recently placed up for sale, such as Brian Kelley's rural 70-acre mansion. However, Owens' estate still features plenty of luxury; flip through the gallery above to check out the pool-side property for yourself.
Owens' former home, located at 309 Panorama Dr. in Bakersfield, features two full and two half baths as well as three bedrooms, including a master suite complete with its own sitting area and fireplace-attended office. Not only does the house's expansive outdoor area feature an entertaining patio and pool, but it also includes a rock waterfall. Complete with in-law quarters and a large guest suite, the property offers ample opportunity to entertain.
However, for country fans, the property's biggest draw is arguably its slice of history. During the mid-1950s, Bakersfield, Calif., was the hotbed of a new brand of country, known as the "Bakersfield sound," which developed out of a reaction against the sheen and polish coming out of the country music scene in Nashville at the time. While the sound is indigenous to central California, it also welcomed artists from areas such as Oklahoma, Texas and Arkansas. Known for its raw, earthy production and the stylistic tendencies it borrowed from rock 'n' roll, the movement remains a highlight of country music's history today, and an inspiration to many contemporary artists.
While living in the home that is currently for sale, Owens was at the center of the Bakersfield sound movement, alongside Merle Haggard, Dwight Yoakam and many others. In fact, Owens' home is not the only chance prospective buyers have to keep a piece of this historic period of country music for themselves: Earlier in August, Haggard's former Bakersfield home also went on the market.
Owens' Bakersfield house is listed via Shelley E. Murphy with Miramar International Inc. More details are available on Realtor.com.