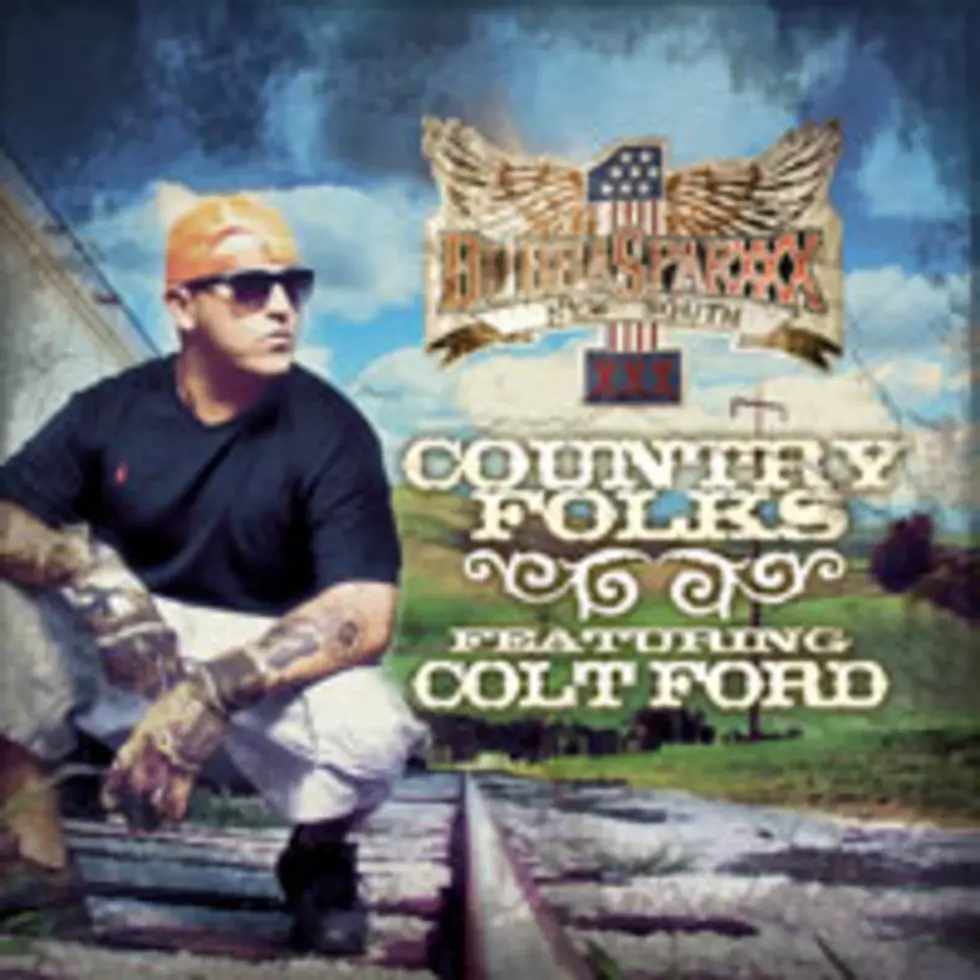 Bubba Sparxxx, 'Country Folks': New Tune Features Colt Ford
Backroad Records
After a three-year hiatus, country rapper Bubba Sparxxx is releasing new music on Tuesday (Oct. 9). The Georgia native has reunited with frequent collaborator Colt Ford and Rehab's Danny Boone for the song, "Country Folks," which is the marriage of the two genres that define the artist.
"I'm proud of 'Country Folks' and looking forward to the fans hearing it," Bubba tells The Boot. "Thanks to Colt Ford and Danny Boone for agreeing to be part of the song. I can't wait for the fans to hear us doing what we do, as only we can do it, again!"
The tune -- which name drops George Strait and Jim Beam whiskey -- references Bubba's first few albums, which didn't necessarily find a audience:
"We need to take it back to the root of it / I put on for the country, that's the truth of it / I'm talkin' last millennium we was reppin' it / before anybody had accepted it."
"Country Folks" appears on up new album, Pain Management, which is expected early next year.
Watch Bubba Sparxxx 'Ugly' Video