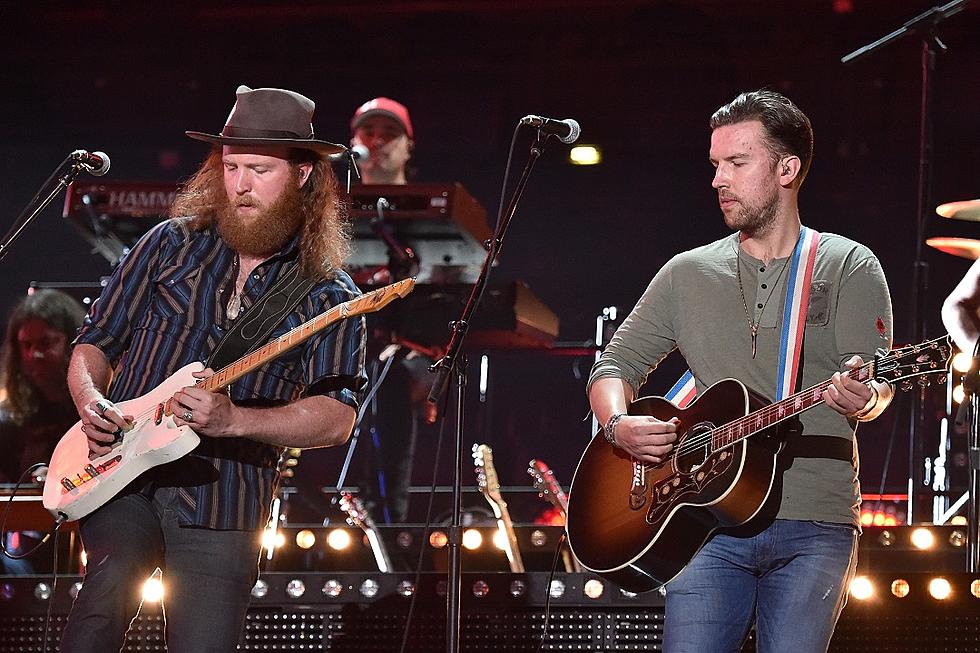 Watch Brothers Osborne Cover the Dixie Chicks' 'Goodbye Earl'
Mike Coppola, Getty Images for CMT
Brothers Osborne did their best Dixie Chicks impression at a recent show, breaking out the country trio's smash hit "Goodbye Earl" for their fans.
John and TJ Osborne wove the "Goodbye Earl" cover into their set in Kansas City, Mo., in late July, turning the originally fiddle-heavy, twangy tune into a darker, more guitar-centered jam. Readers can press play on the video above to watch their performance -- and hear proof that, 15 years later, country fans still know the words to the humorous revenge tune.
"Goodbye Earl," written by Dennis Linde, was recorded by the Chicks for their fifth studio album, Fly, and released as its third single in February of 2000, after receiving unsolicited airplay in late 1999. The tune hit No. 13 on the Billboard country charts and has been certified gold -- success that's, in part, due to its star-studded video, which features Dennis Franz, Jane Krakowski and Michael DeLuise.
This summer, Brothers Osborne have been on the road with Miranda Lambert and Kip Moore, on Lambert's Keeper of the Flame Tour, but come Sept. 22, the brothers will begin their headlining Dirt Rich Tour; the trek -- their first-ever headlining tour -- will keep them on the road through the middle of January. Pawn Shop, their full-length debut, is available for purchase on iTunes now.
The Dixie Chicks, meanwhile, are touring North America on their DCX MMXVI World Tour. Dates are scheduled through early October, and more information can be found on the group's website.