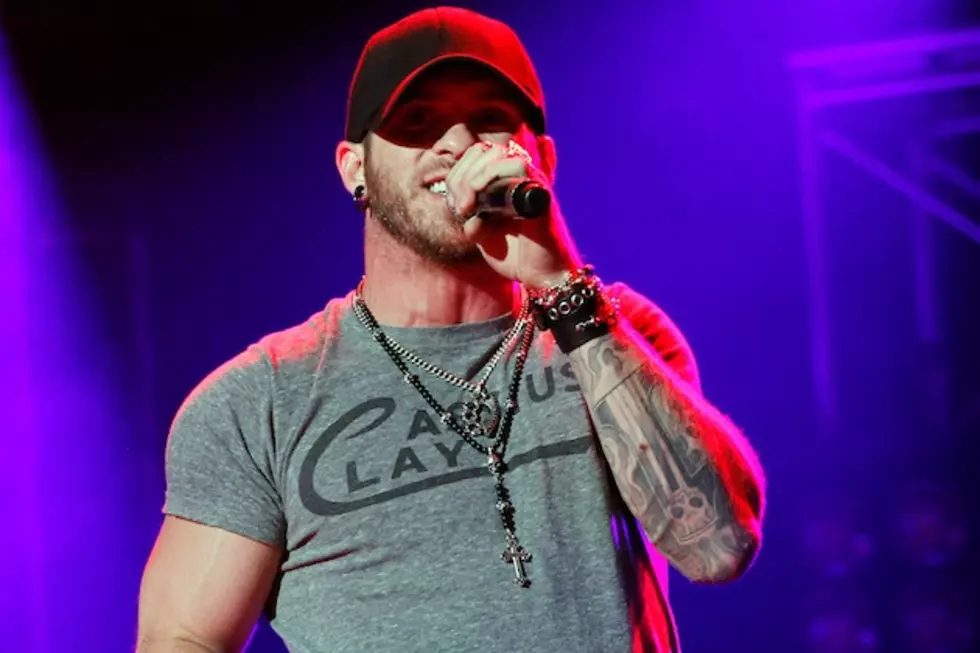 Brantley Gilbert Talks Hard-Won Sobriety
Terry Wyatt, Getty Images
Brantley Gilbert just released a new album, but this year has also been filled with struggles for the Georgia native.
Gilbert's engagement to fellow country up and comer Jana Kramer broke off last August while he was struggling to maintain his two years of sobriety. But Gilbert came out of that time stronger and more optimistic.
"There is a song called 'My Faith in You' that is really my main spiritual song on the record about my faith and people close to me and the ones who really stood behind me," Gilbert tells CMT. "They're my brothers, and if I ever need anything in my life, they are there. I was fortunate enough to have a situation in my life where everything did shake out and hit rock bottom, and I did see who was standing there and really saw who had my back for real ... Had to be the hardest thing and probably the best thing I ever did. No joke."
Gilbert's new album, 'Just As I Am,' was released on May 19, and the singer says that songwriting and performing sober was a completely new experience for him
"I was intimidated by the situation," he says. "I don't say this to sound big and bad, but not much can intimidate me. Stuff goes down, and it is what it is and I'm going to handle it. With that deal, I had no idea how to operate. I had not been in that situation for so long. And being on stage sober, I had no freaking clue what that was like."
"Once I did finally get done with everything, I got on tour with Eric Church and went out and stepped onstage, and it was nerve-wracking," he adds. "I was nervous about songwriting and performing and being in this business without that part of my life. I mean, that was my best friend for a long time. It was like a whole new deal, but, man, I have never been happier."