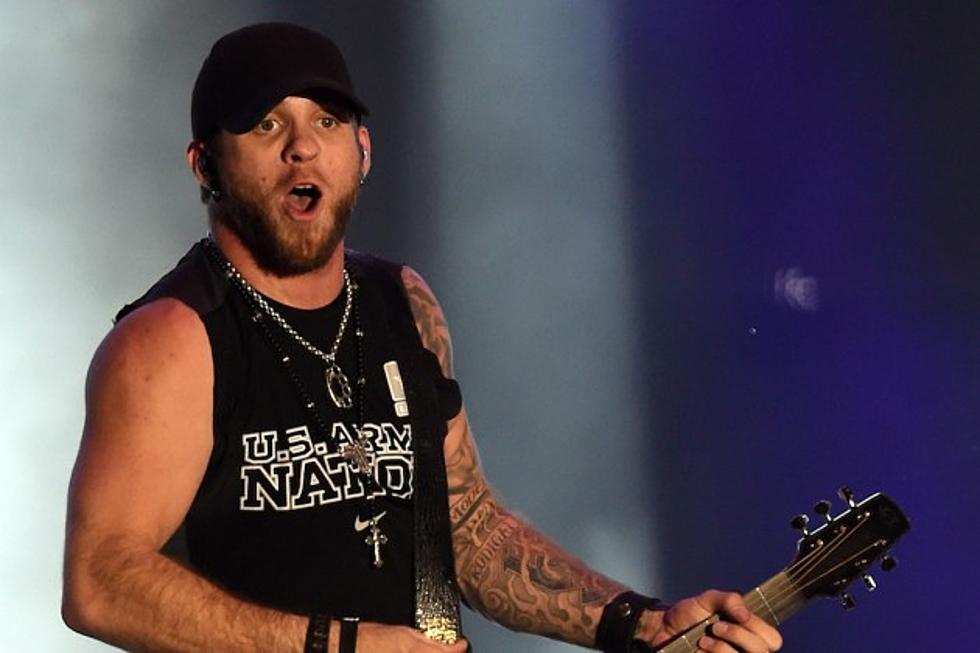 Brantley Gilbert Added to Joint Kenny Chesney, Jason Aldean Tour
Ethan Miller, Getty Images
The three country singers will perform together on a stadium trek that links Chesney and Aldean up for 10 shows with Gilbert, plus five additional stadium shows with Chesney and Gilbert only.
Chesney admits that not every country artist fit the bill as a tour guest: Gilbert was chosen for a reason.
"When you co-headline a tour with Jason Aldean, you've gotta get someone who can hold their own to go in front," Chesney says. "When I looked around, for those stadium shows that Brantley's part of, he's the man for the job. He knows how to reach the crowd, how to make them rock -- and he's not afraid to push the rest of us."
Gilbert certainly knows how to make an impact with fans. He has three No. 1 songs, co-wrote Aldean's hit 'Dirt Road Anthem' and is the writer of Aldean's 'My Kind of Party.' His most recent record, 'Just As I Am' hit gold, and he is the reigning ACM Awards Top New Artist. He is, in a word, mesmerizing, whether he's onstage or in the recording studio.
"As a fan, when I go to a show, I want the music to hit me in the chest and make me feel something all night long. I want to have the time of my life, for the fans to hit every possible emotion -- and make me feel everything humanly possible," Chesney says. "When we started looking at acts to take out in 2015, especially having been off the road this year, I wanted to make sure the people that I brought were gonna be as committed to reaching the fans in the back of the stadium as I am."
Gilbert shared his excitement on Twitter, saying that he's "excited to be hittin' the road with @kennychesney and @Jason_Aldean in 2015... these shows are gonna be MASSIVE...."
Chesney's sole headlining part of the 55-date the Big Revival Tour kicks off on March 26 -- his birthday. Aldean joins him on May 2 in San Francisco.