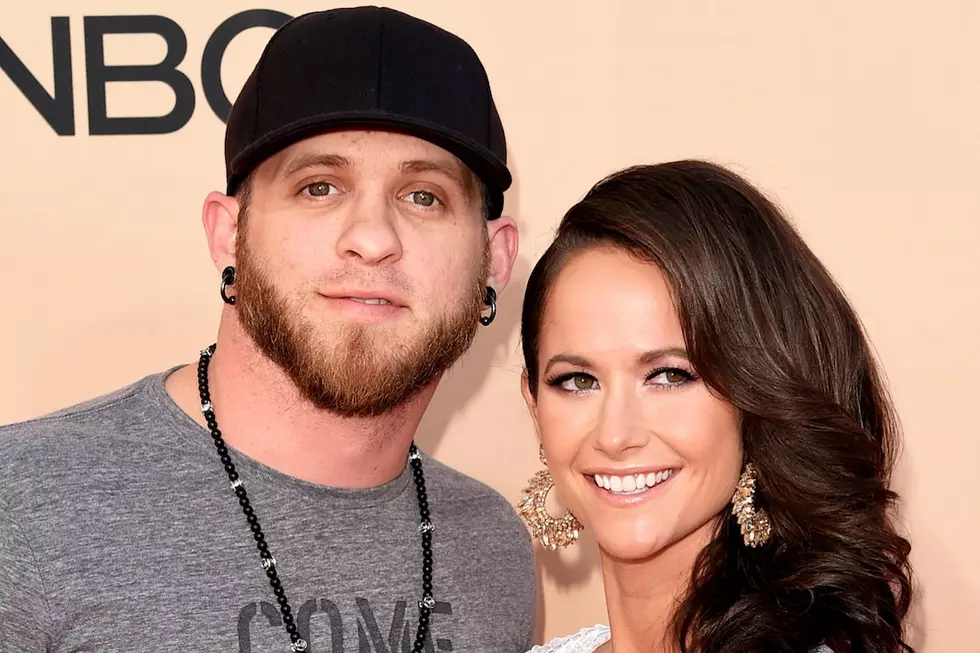 Brantley Gilbert Marries Amber Cochran
Jason Merritt, Getty Images
The happy couple tied the knot on Sunday (June 28) at Gilbert's home in Georgia, according to Country Aircheck. Before the big day, Gilbert and Cochran were saying that their wedding would be intimate, simple and deeply meaningful to the now-husband and wife, and that they would be surrounded by the people they love the most.
"Everything about the wedding ... means somethin' to both of us," the "One Hell of an Amen" singer explained earlier this year. "So, I'm really excited."
Gilbert's cousin, who is one of the most prominent Christian counselors in the Southeast, was to officiate the wedding -- and he also has ties to Cochran.
"He was a youth minister at the church [where] I was working off some community service hours," Gilbert says, "and she was in the youth group."
Gilbert was open about the simplicity of the wedding before they tied the knot, saying, "It's actually gonna be really, really small and really simple. I met her 10 years ago, she's a hometown girl, and we wanted it to be really special for us and have the people there that really, really mean the world to us, and that's gonna be pretty awesome."
The country star popped the question in October, but he's actually known Cochran for a third of his life.
"I met this little girl 10 years ago," he said at the time. "You'll hear her in most of my songs."
Although he was smitten with Cochran, they couldn't make it work -- mostly because Gilbert was, in his own words, "acting like an idiot."
"She was the one who got away for about five years," Gilbert admits, but now he says he's "never been happier."
Now that they're married, Gilbert's going to get inked up (again), along with his wife. They'll be getting something inscribed on their ring fingers, and though they don't yet know what it will be, it will certainly be special.
Country Artists Who Got Engaged or Married in 2014
You Think You Know Brantley Gilbert?