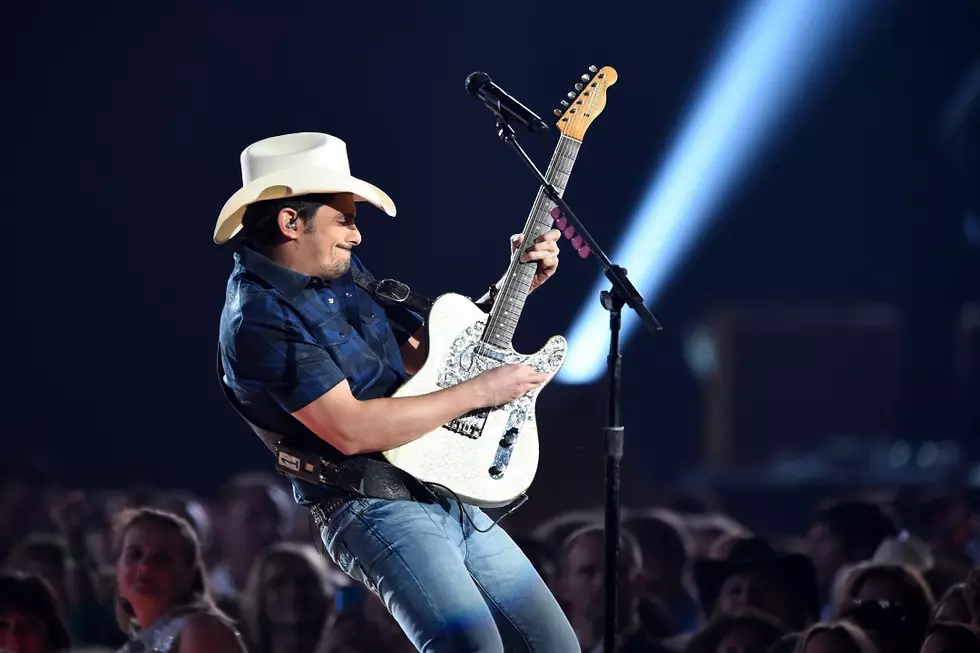 Brad Paisley Performs 'Crushin' It' at the 2015 ACM Awards [WATCH]
Cooper Neill, Getty Images
Male Vocalist of the Year nominee Brad Paisley ran all over the stage and delivered multiple guitar solos during a performance of his latest single "Crushin' It" at the 2015 ACM Awards.
Paisley began the uptempo song on the main stage with his band, but midway through, he hopped down into the crowd and headed up a staircase to a second elevated stage, where he finished up the song with another solo. Along the way, Paisley removed his cowboy hat out of respect as he sang the line, "But like the great George freakin' Strait / I'm the king of gettin' unwound."
The third single from Paisley's 10th studio album, Moonshine in the Trunk, "Crushin' It" has reached the Top 20 on the Billboard Country Airplay chart. Paisley has won more than a dozen ACM Awards in his career, including a whopping five Male Vocalist wins.
Big Moments in ACM Awards History
How Well Do You Know the ACM Awards?