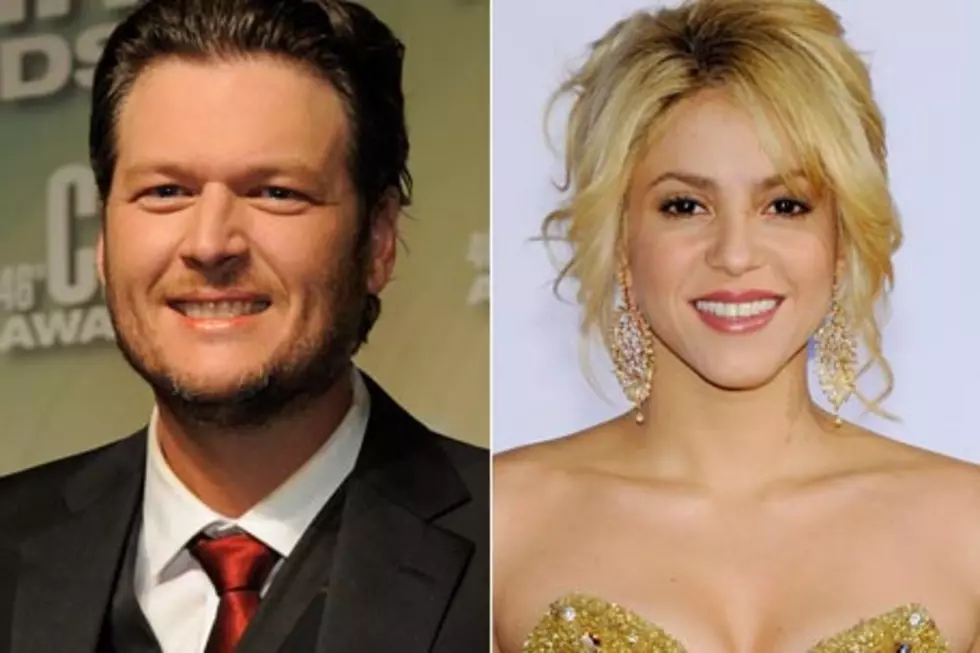 Blake Shelton, Chelsea Handler: Singer Tells Talk Show Host Why He Got Death Threats After Shakira Tweet (VIDEO)
Invision/AP | Getty Images
Invision/AP | Getty Images
It's no secret that Blake Shelton has a hard time understanding Shakira, who is already filming her debut as a coach on the next season of "The Voice," but he had no idea one sarcastic tweet about her would set off death threats.
In an interview with Chelsea Handler, who dressed as other "Voice" judge Christina Aguilera to make sure Shelton felt "at home," Blake recalled what happened after meeting Shakira. "I got on Twitter one day, and I actually wrote something ... a joke like, 'Hey, I met Shakira today and I didn't understand anything that she said ... and her fans, her fans are, Columbians down there ... I was getting death threats, those people were going to cut me, they were going to kill me ... It was a joke!"
Despite that miscommunication between Blake and Shakira's fans, the country superstar shares that communication with Shakira hasn't improved by that much either. "But I actually can't understand anything that she has to say," he laughed.