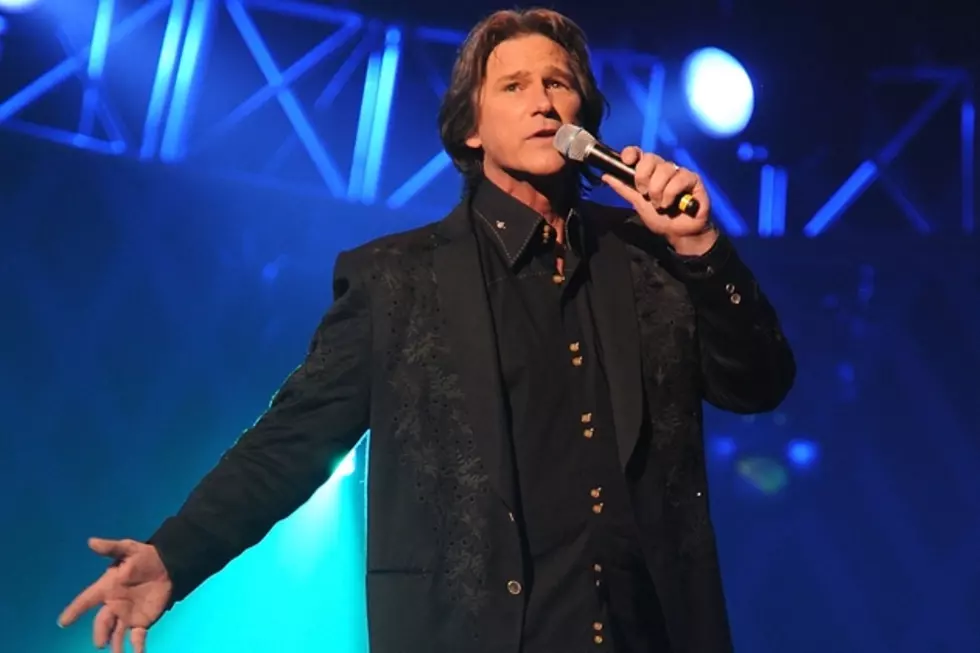 Billy Dean Lands Lead Role in Kenny Rogers' 'The Toy Shoppe'
Rick Diamond, Getty Images
Billy Dean has been cast in the lead role for this year's production of the Kenny Rogers musical, 'The Toy Shoppe.' Dean will star in the Christmas musical in a run of performances beginning in November.
Rogers and producer/director Kelly Junkermann collaborated on the music and story for the original off-Broadway production. Rogers originated the role of Toy Shoppe owner Hank Longley, which Dean is taking over.
Dean, whose hits include 'I Miss Billy the Kid' and 'It's What I Do,' has previously appeared in numerous films and television shows.
"I'm over the top about getting to play Hank Longley in 'The Toy Shoppe,'" the singer says in a press release. "This is normally Kenny's role, so I've got some big shoes to fill. But I promise to give it my all and make Kenny proud!"
The production features characters like Hero the Dog, Cheeseball the Mouse and Bruno the Bear. Its storyline emphasizes love, faith and appreciation for the value of every individual.
"This is such a great Christmas story for the kids and the whole family," Dean adds. "I've already teared up a time or two while reading over my lines. November can't come soon enough!"
'The Toy Shoppe' premieres on Nov. 1 at the Starlite Theatre in Branson, Mo., and runs through Dec. 21. Tickets are available at the venue's website, or by calling the box office at (866) 991-8445.