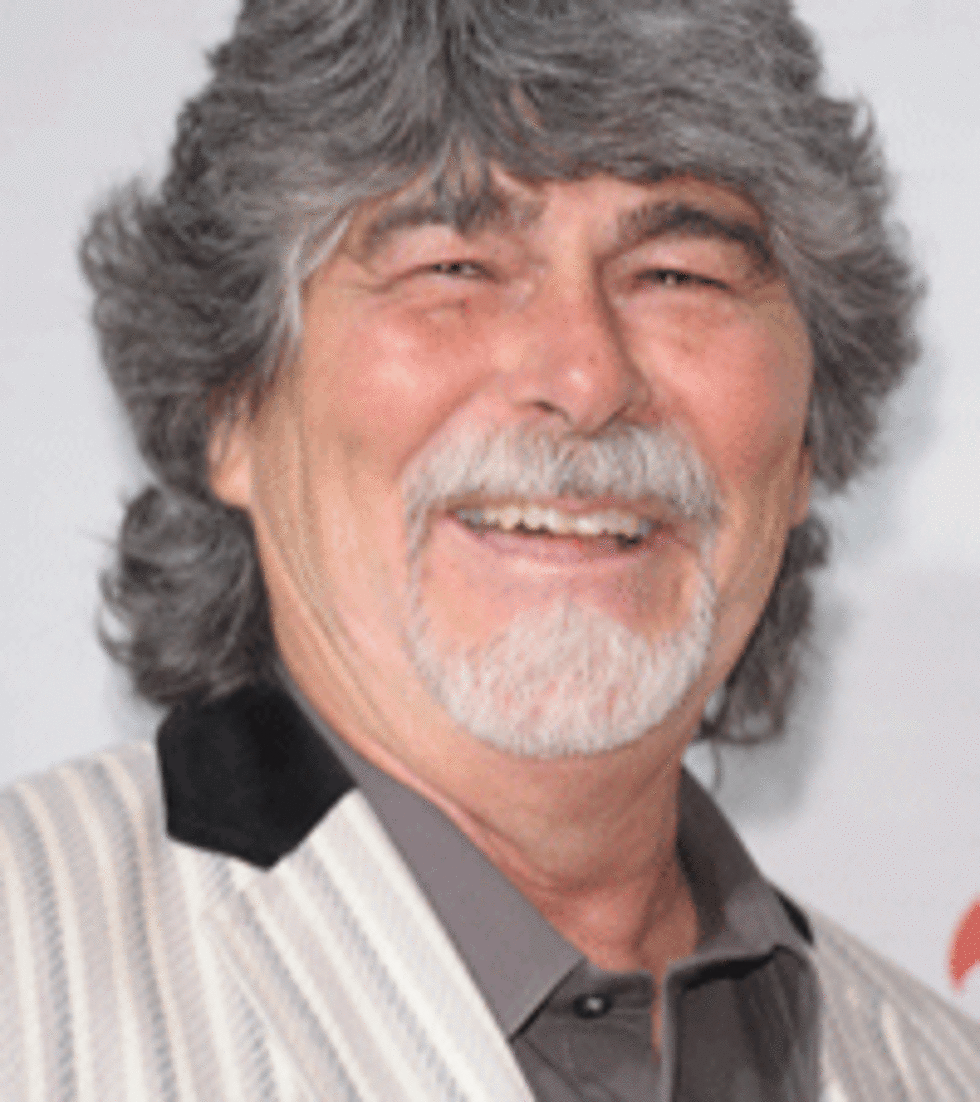 Alabama 2013 Tour Dates Will Reunite Randy Owen With Old Friends & Familiar Places
Michael Loccisano, Getty Images
When Randy Owen hits the road on Alabama's upcoming Back to the Bowery tour, he will be going out with one very special old friend.
"I really look forward to playing my Music Man guitar," Randy tells The Boot. "It's kind of like an old friend who has never betrayed me," he explains. "I love the sound of it. I went in and played it on the Brad Paisley record ('Old Alabama') because they could never replicate the sound of 'Mountain Music' without it. It is the one I've played on all the early records. It's a very special guitar."
The tour will launch with a special fan appreciation show on April 4 at a tiny venue in Myrtle Beach, S.C., called The Bowery. That's where Randy and bandmates Teddy Gentry and Jeff Cook used to play four decades ago, scoring their first-ever residency in 1973. That summer-long booking was a precursor to a career that brought them countless accolades, numerous hit records and sold-out concerts all over the country.
"I just thought it would be a shame if we didn't make some kind of effort to celebrate the 40th year of starting at The Bowery. It's a historical thing ... and all of us are still together and alive! It would be a shame if we didn't do something, and what we do best together is play and sing."
Fans can expect to hear hits such as "Love in the First Degree," "Dixieland Delight," "Feels So Right" and "Take Me Down" at the Bowery and throughout the tour, which will take the band to smaller venues, giving the audience an up-close and personal experience for Alabama's first full tour since 2002.
"We've already done shows last year so we are ready," Randy assures fans. But with the number of hits that the band has had, he knows that there is no way they can do every song people want to hear every night. "At every show we know there will be someone who didn't get to hear one of their favorite songs. I just can't remember all of them but once I hear them start, I usually can finish them and play them."
The legendary singer says this tour will be a little different for the band that brought their last tour to sold-out arenas. "It will be a different approach, maybe a little bit more personal with people than when you're doing stadiums. It will be just a coffee house kind of thing, very different.
"The thing we learned at the Bowery is that it's about working closely with people in that size of venue, working on tips and listening to what they want to hear. It's been 40 years since the first time we played at the Bowery, and people who saw us there heard the songs before they were hits. This tour they will hear the same songs; it's the venue that will make it different."
Randy anticipates a 75-minute show, but declines to say if they will take requests from the audience. "If it feels good we might do that. I would hope there would be requests and I hope the audience loves it and want to hear us. I'm just gonna be happy and enjoy it."
Alabama is working on some new music that could turn into an album, but no details are available just yet. In addition to the tour, the band is holding its first Alabama cruise, a four-night adventure that sails out of Miami on October 24. For more information on the tour and cruise, go to www.thealabamaband.com.
Watch Alabama's 'Song of the South' Video