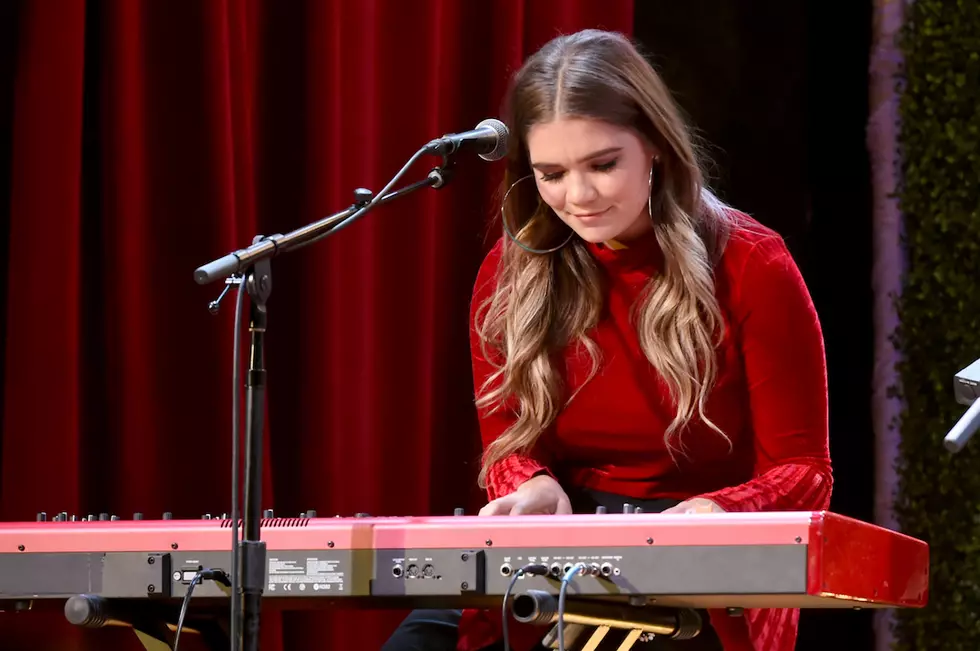 Abby Anderson Is Excited to Both Learn and Be a Fan on Brett Eldredge's Tour
Rick Diamond, Getty Images
"First of all, I'm excited about seeing the show," Anderson told The Boot in a recent interview, "because I've never seen Brett Eldredge live before!"
Anderson, who is serving as an opening act alongside fellow country up-and-comer and The Boot 2018 Artist to Watch Devin Dawson, goes on to say that not only is Eldredge an idol of hers, but he's also on her list of dream collaborators. "Honestly, Brett is [one of the people I'd love to sing with]," she admits.
So, will their tour together be a chance for Anderson to make that dream come true? "Word on the street is that sometimes he brings his openers out to do a little song at the end of his set, so I'm hoping so!" she continues. "That would be really fun. I love one of the new songs on his last [self-titled] record, "Castaway." It's the last song on the new album, and I just think it's beautiful. [Duetting on] that song would be really cool."
In the meantime, however, Anderson is simply excited to be a part of the new experience. "I'm really looking forward to all the new things I'm gonna learn," she adds. "I feel like every day I'm learning something new, and Brett seems like such a professional, but at the same time, such a kind human."
5 Things You Need to Know About Abby Anderson