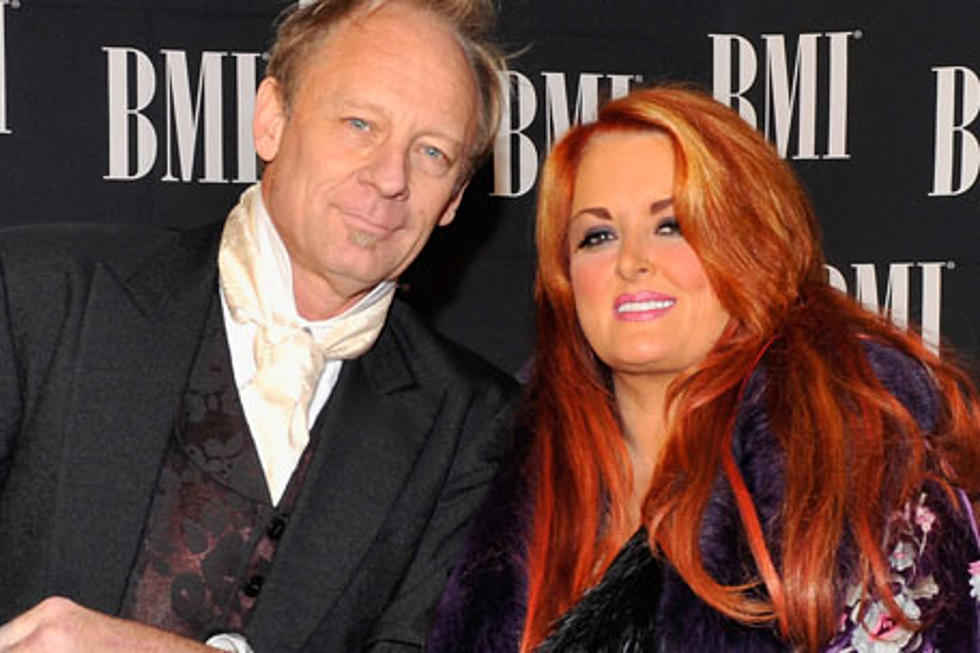 Wynonna, Cactus Moser: Accident Took Marriage 'From Honeymoon to Real Love'
Erika Goldring, FilmMagic
Wynonna says Aug. 18, 2012 was one of the worst days of her life. That was the day her husband, musician Cactus Moser, had a motorcycle accident which ultimately resulted in the amputation of one of his legs. As is true for country music fans, the notes, calls and prayers came flooding in, helping the newlywed couple get through those first harrowing days.
"The very first moments that I was in the hospital, there were messages coming in from fans," Cactus tells The Boot. "They were not these cordial, nice things, but very heartfelt, directly speaking to my heart. I spent many a teary moment reading them to Wy. I couldn't believe the true heart that people were sharing with me ... stories of healing and other amputees ... it was kind of overpowering, that outpouring of love."
"There were thousands of messages," adds Wynonna. "We were not prepared, as you never are, for something so powerful. There were people from the 1970s that we hadn't seen since we toured together, on up to the guy we met recently at Walgreen's and gave him a phone number for a good vet. It's unbelievable what you go through, and you need the support of people. We are still getting messages, and we are keeping everything in a big file because we want to address it as much as we can at some point."
When Cactus had the accident in the Black Hills of South Dakota, the couple canceled a show that was scheduled for that night. Wynonna says she sat on her bus for five days in silence.
"In that silence I was like, 'OK, God, I don't know why, but I know who. You are still in control. What does this mean?'"
The couple, who married in June, has since been taking it all one step at a time. Cactus was told he would be in rehab for three to four weeks, but he was out in eight days. Wynonna says they went from honeymoon to real love, real fast.
"I went from Wyonnna the singer to Wynonna the wife, the nurse, the cook, the driver. We're talking real down-in-the-trenches, hardcore stuff that you don't really think you're gonna have to go to [in a marriage]."
"I've watched what she's done for me and to me, to help me get into a shower and into the bathroom," Cactus explains. "I can't imagine being in that situation and going, 'This is who I love, but this is not how I saw him.' I have watched her be a gallant, amazing champion and wondered how I would have reacted if it were her."
"He was a maverick and then, the next thing I know, he's like a newborn, in that every two hours it was like, 'What can I do for you?' He taught me -- and I can't believe I'm saying this -- to be selfless. I'm so in a world that is selfish in terms of it's always about me -- Wynonnna Inc., Wy's next gig, Wy's on tour, it's all about Wy. All of a sudden I have my hair in a ponytail and I'm a wife. I didn't get applause, a standing ovation or an award. I was doing my duty as a wife. It was very strange at first, I have to admit. The rhinestones had to be hung up and I had to put on good stretchy clothing that was washable. It was very weird but it has taught me a lesson I needed to learn."
The lesson may not be over but the routine is getting to be more normal now that three months have passed since the accident. The couple is back in the studio and plan to finish Wynonna's new album very soon.
"We went back in a week-and-a-half ago," Cactus notes. "I'm ready to get back to work, whatever it takes. Put me on a padded seat and get me in there. We're making a brand-new record here! So, we're back in the studio with three or four songs to record. I'll be back playing drums beginning Nov. 26, when Wy starts her Christmas tour. She's been sweet enough to go, 'I trust he can do it.' Everybody who has been through this say it's the muscle between the ears that you have to work out to be OK."
As for the album, Wynonna has a warning: "I just want to say, I'm a confident woman who is 48, so all you baby boys run home to your mommies, because you're gonna be really scared. Mama is coming back, so step aside and let the woman through. I'm bringing sassy back."
A single is expected early next year, with the album to follow in May or June.
See Photos of Wy, Cactus & Other Country Newlyweds
%VIRTUAL-MultiGallery-156190|157188|156457|163946%