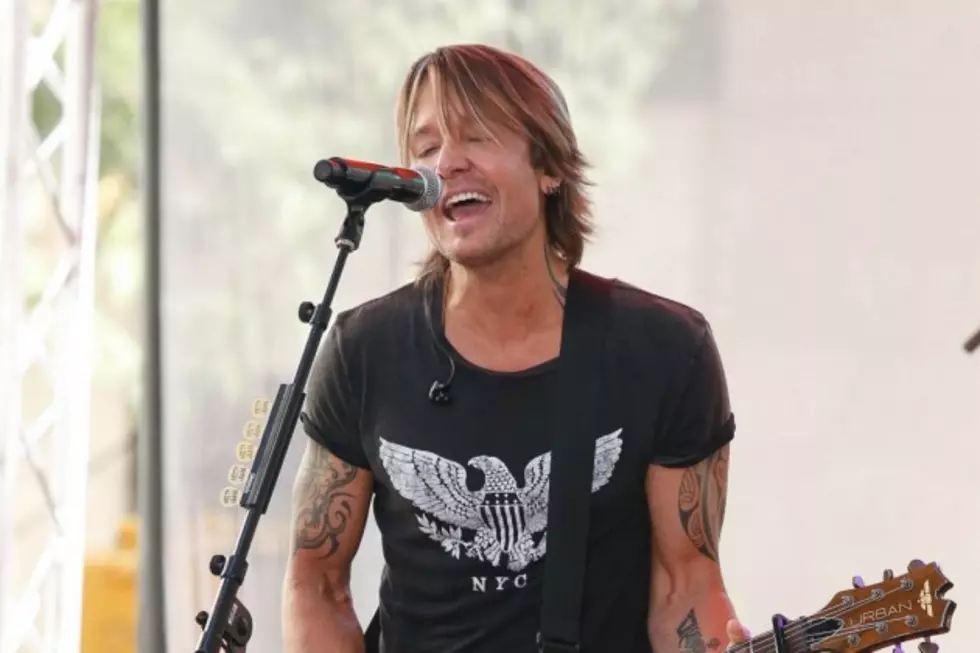 Top 5 Keith Urban Music Videos
Rob Kim, Getty Images
When we get a chance to see Keith Urban in music videos, we don't pass the opportunity up. The good-looking Aussie easily lights up the screen with his charming smile, and whether he's acting, playing his guitar or singing, he's always easy on the eyes.
Since his 1999 solo debut in the U.S. with Keith Urban, the 51-year-old has charted a whole host of singles and earned 20 No. 1 hits. And thanks to his musical artistry, coupled with some of the best music video directors, Urban always gives fans a quality music video experience -- but the following are our Top 5.
5

This music video is pure fun. After all, what else would you expect to get when joining Brad Paisley and Urban together? The tune is from Paisley's sixth studio album, Play, which is a largely instrumental record but features a few songs with vocals, "Start a Band" among them. This video won Collaborative Video of the Year at the CMT Music Awards, and we're not sure who has more fun: the fans watching, or the two superstars when they filmed it. We'll call it a tie.

4

Ah, young love. It's featured in Urban's "Better Life" video, which visually reminds fans of the romantic moments, vulnerability, fights, frustration and everything else that comes with loving someone else. The music video features a young couple in Los Angeles who go through the ups and downs of a relationship. Stops at the laundromat, picnics at the park, walks at the beach and more culminate into the ultimate date: a private Urban show.

3

Urban's "We Were Us" music video features the lovely Miranda Lambert, and while it's simple, it's pure magic. The clip didn't require any big cities or special effects; rather, it was filmed at Edna's, a neighborhood bar in Oklahoma City, Okla. In the clip, Urban and Lambert sing "We Were Us" while surrounded by adoring fans. The intimacy of the venue makes the music video feel incredibly special, and we can't stop with just one watch.

2

Urban's "Days Go By" music video won a CMT Music Award for Best Video, and it's easy to see why he notched the prize. There's some cool city scenery as Urban drives around in a convertible, stands by the city skyline and performs for fans -- but the best part is the portion of the music video when Urban appears to walk forward, while everyone else looks like they're walking backward, leading to a super-entertaining trick of the eyes. How did he do it? Urban actually walked backwards in order to achieve the crazy look!

1

"'Til Summer Comes Around"

"'Til Summer Comes Around" was filmed in beautiful Santa Monica, Calif., and won Male Video of the Year at the CMT Music Awards. This is one of Urban's more reflective videos -- it's sweet yet bittersweet, wistful yet not stuck in the past. Urban balances a broken heart and heartwarming memories extremely well in this music video, and it's one of his best.