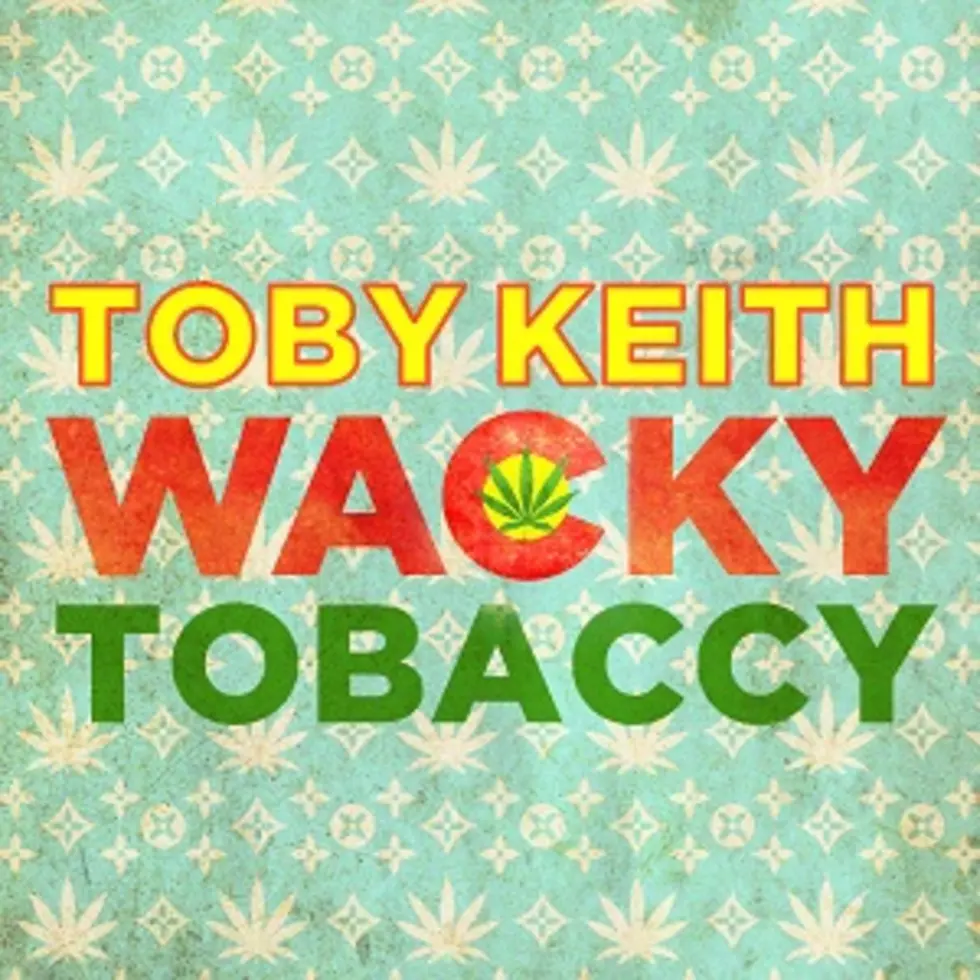 Toby Keith Drops New Single, 'Wacky Tobaccy', Video Featuring Willie Nelson
Courtesy of Shock Ink
Toby Keith's brand-new single, "Wacky Tobaccy," brings with it a humorous music video featuring -- who else? -- Willie Nelson. Keith revealed both the single and its accompanying video on Friday (June 23); readers can press play below to watch.
"Wacky Tobaccy is a slogan, a saying, that's been around forever, and no one has ever put it in a song," Keith notes in a press release. "When we were working on [this song], somebody asked if the saying has ever been written in a song, and I said, 'No, but they will now.'"
Keith and frequent collaborator Scotty Emerick co-wrote "Wacky Tobaccy;" based on the title, this probably goes without saying, but it's an ode to marijuana. Keith says that the song "is written to the screws, and it fits in with what we do every night with the party crowd."
How Well Do You REALLY Know Toby Keith?
The "Wacky Tobaccy" music video features Keith and his band performing the song on their tour bus. About halfway through, Nelson can be found emerging from a smoky bathroom, joint in hand; the country icon grabs his guitar Trigger and joins in the fun. It's not the first time the two have worked together, either: Nelson is, of course, the inspiration for Keith's song "Weed With Willie," and the two sing "Beer for My Horses" together.
"Wacky Tobaccy" is the first of a number of new songs that, according to the press release, will come from Keith this year. His last single, "A Few More Cowboys," dropped in 2016, and his last full-length album, 35 MPH Town, came out in 2015.
Watch Toby Keith's "Wacky Tobaccy" Music Video
See Toby Keith + More Stars Then and Now