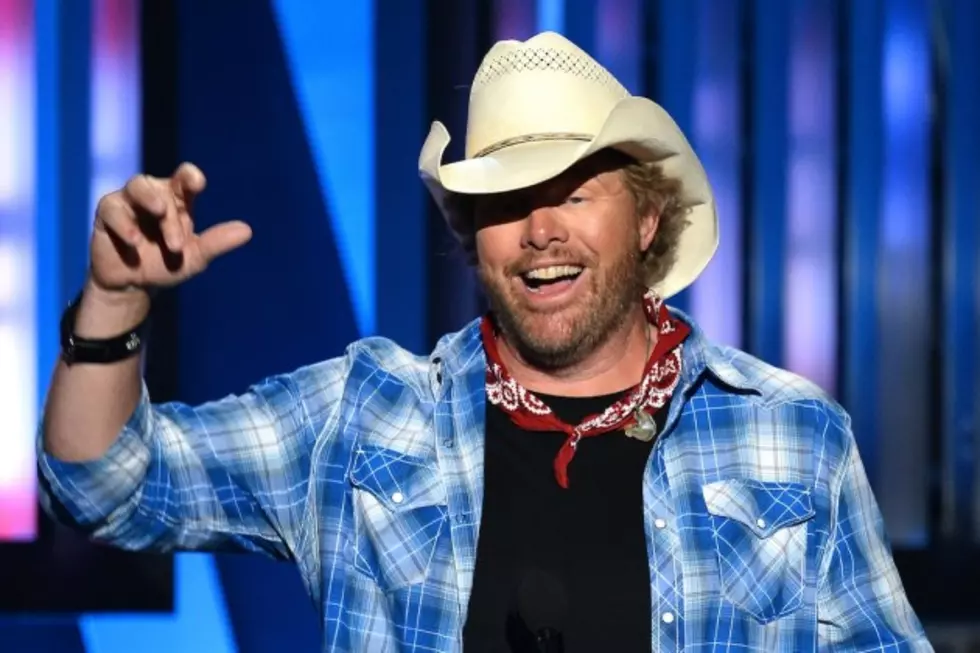 Toby Keith Announces New Album
Ethan Miller, Getty Images
Raise your red solo cup in celebration! Toby Keith has announced a brand new album, '35 MPH Town.'
The record is his 18th, following up 'Drinks After Work' which dropped last October. Although there is not yet a publicized release date on the album, Keith's new single, 'Drunk Americans,' dropped Tuesday (Oct. 14), and it is quite the song.
"I just wanted to go kind of retro. It sounds like 'I Love This Bar' and 'American Ride' had a child," he says with a laugh, "and 'Beers Ago' is their drunk uncle."
To coincide with the new single, Keith is holding a Drunk Americans challenge on his website. And what is the prize? A custom Toby Keith beer pong table, of course -- as well as cornhole board, a Yeti cooler, and a tailgating tent. Fans can enter multiple times by completing tasks like sharing a tailgate photo on Instagram or tweeting their favorite lyric from 'Drunk Americans.'
Fans can always expect a good time from Keith, who is ranked No. 1 on Forbes' Country Cash Kings list and has sold over 40 million records worldwide. After '35 MPH Town,' that number will only skyrocket.