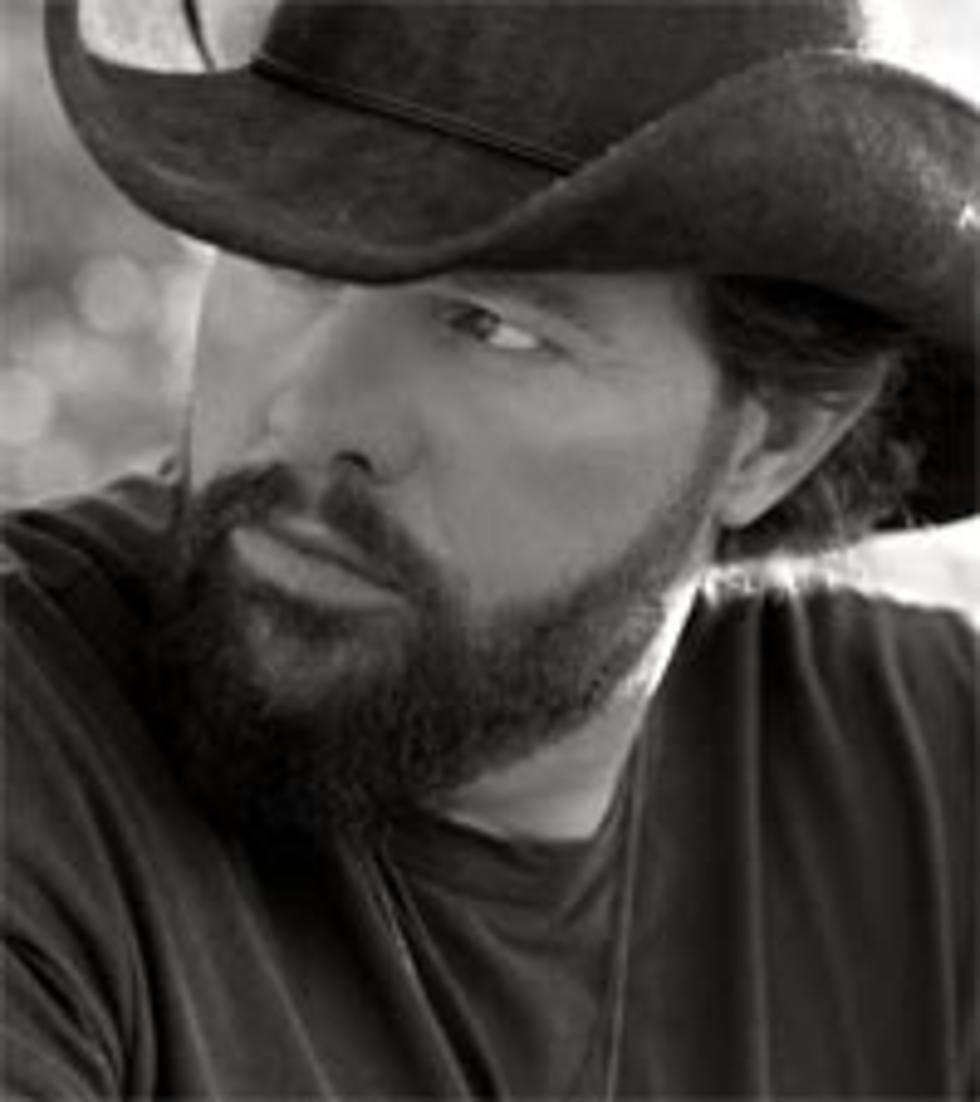 Toby Keith Takes His Restaurant Chain to Ohio
Andrew Southam
Toby Keith rocked in the New Year at his I Love This Bar & Grill restaurant in Mesa, Arizona, and just a few days later announced he's expanding the chain to Cincinnati, Ohio.
The new restaurant -- like the others of the same name -- will be a combination restaurant and entertainment venue with live music and dancing, reports KyPost.com. Patrons can expect dozens of high-definition televisions, an outdoor patio, and an 88-foot guitar centerpiece. Both local and national entertainment will perform six days a week.
The staunch supporter of the U.S. military plans to include the American Soldier Burger on the new restaurant's menu -- just as he has at his other restaurants -- and have it served free to any military personnel with valid identification. That's just one way Toby supports the military. He is also a tireless performer who often travels to war zones to entertain.
"Me getting to go and see their faces light up and be on a base with 25 guys in the middle of nowhere on the Pakistan Border is all I need for a reward," Toby tells The Boot.
The restaurant's opening date has not yet been announced.
Toby's next scheduled concert is February 11 in Mashantucket, Conn. For a complete list of his tour dates and venues, check here.
%VIRTUAL-globalVideoEmbed-{"videoIds":"517721559","width":"476","height":"357"}%