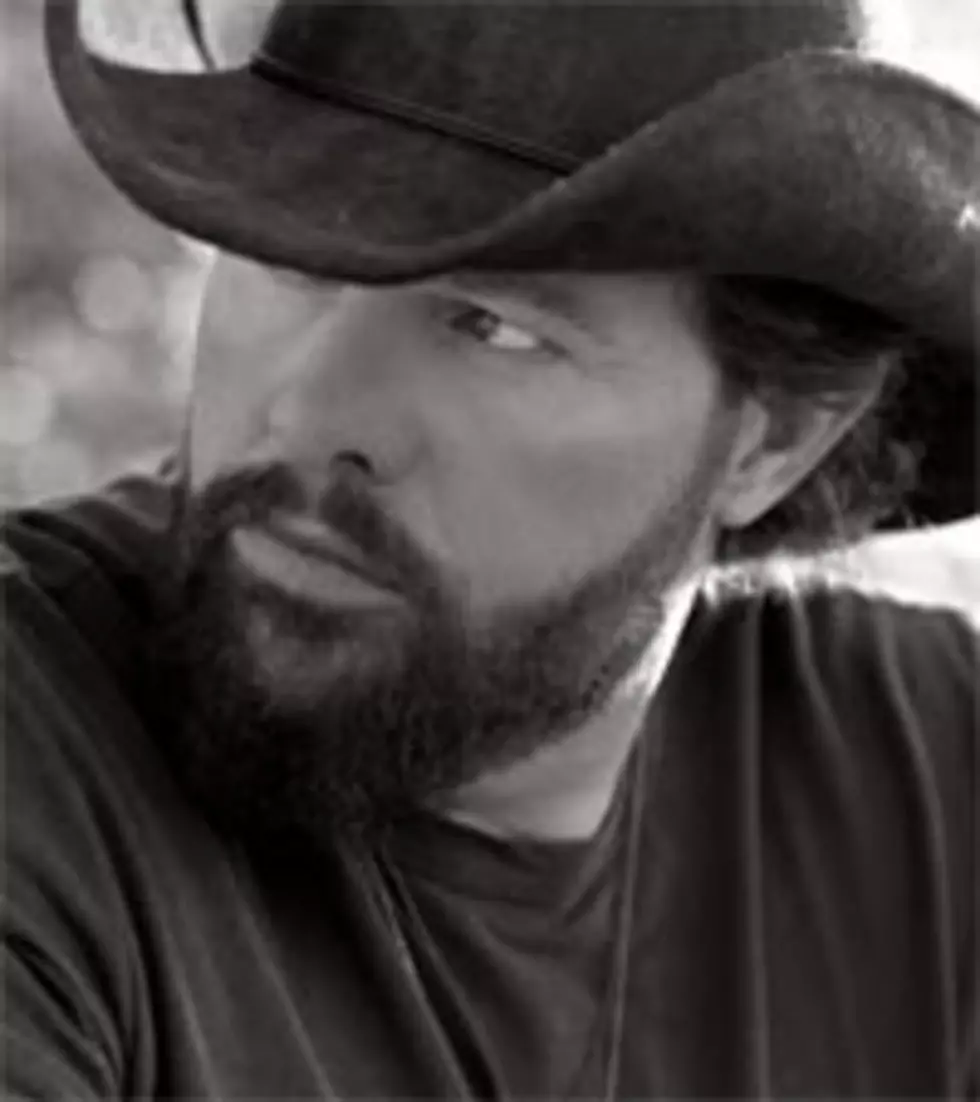 Toby Keith Talks Politics, Palin and Bullying
Andrew Southam
Andrew Southam
Toby Keith took a break from filming the video for the title track of his just-released album, 'Bullets in the Gun,' to weigh in on the upcoming election, which he tells CNN is "just going to be a civil war," and even offers some advice to parents who want to help their kids handle bullies.
A former Democrat, Toby is now a registered Independent who supports Mike Huckabee for President. He says the reason for what he deems the upcoming political civil war is that politicians basically follow 10 percent on the extreme right and 10 percent on the extreme left and ignore the other 80 percent. "There's no middle ground," he tells CNN.
No middle ground, but plenty of "trash," as Toby complains specifically about the White House. "It's seediness and underhanded dealings," he says. "Constantly, people are changing positions and Cabinet members are leaving. We don't have anybody from the Republican party who's going to step in and do any better than what's going on right now, and the guy that's in there now isn't doing any better than the last guy. Somebody's got to stand up and run it that will walk in and not B.S. everybody."
Toby is adamant about who that one somebody should not be. "Sarah Palin can't do this," he insists of the former vice presidential candidate. "She's not the right girl for the job."
As Toby is notoriously well versed on current events, CNN went on to ask him about the surge in bullying in our nation's schools. The father of three conceded to life being much different now than from when his own dad would respond to bullying by advising to "do whatever you have to do to shut it down. Fight."
Toby's own advice for today's parents? "Take every avenue you can to disarm the situation friendly and peacefully. But if it continues to go on, and you've been to the police department, and you've been to the school board, and you've done everything you can to stop it, give your kid a baseball bat. Tell him to go defend himself. If you stand up to a bully, 90 percent of the time it takes that away."
Toby is on tour in support of his No. 1 album, 'Bullets in the Gun.' His next scheduled concerts are November 11 in West Point, N.Y. and November 12 in Atlantic City. N.J. For a complete list of dates and venues, check here.