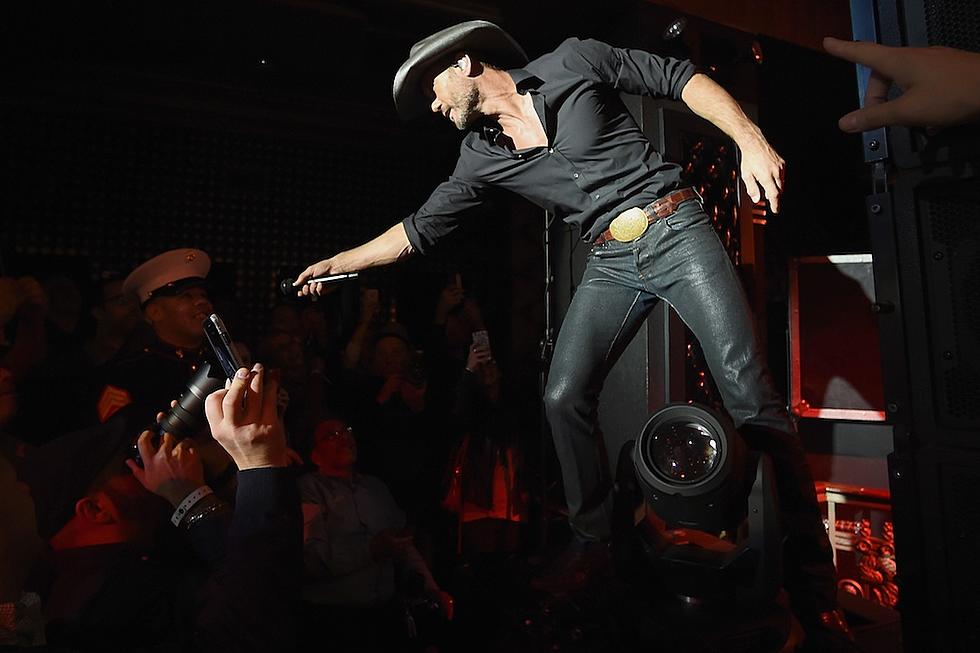 Tim McGraw Invites Fans to Be Part of His 2016 ACM Awards Performance
Larry Busacca, Getty Images
The singer has announced a fun way for his fans to get involved in his upcoming performance: If you want to be on the big stage with McGraw -- in a roundabout sort of way -- take a picture of yourself holding a sign that says one word (a noun, adjective or verb) that's meaningful to you and, using the hashtag #HumbleAndKindACMs, post your portrait on Facebook or Instagram.
The country star will use submissions for his awards show performance. Per a recent Facebook post, snapshots submitted so far have included the words "be kind," "give back," "family" and "listen without judgement," just to name a few.
All photos must be uploaded by Friday, March 25, to be considered, and those in the pictures must be 18 years of age or older and U.S. residents. The official rules give more details, but that's the basic gist.
McGraw has previously shared the importance of "Humble and Kind," especially in his role as a father.
"I think, in the times that we live in, it's an important song, by itself, just by what it says," McGraw says. "Being a dad, and having daughters — one just went off to college, and another one that goes off to college next year; she graduates in May. My youngest daughter's starting high school. So you start looking at the world in a different way than you've been looking at it without having kids."
Lines such as "Hold the door, say please, say thank you / Don't steal, don't cheat, and don't lie / I know you got mountains to climb, but / Always stay humble and kind" are applicable to everyone, and all together, "Humble and Kind" is a song that McGraw thought needed to be heard.
"When you find a song that says something and a song that means something to you, those are always special," he explains. "You have fun songs, and you have songs that you do because you like the feel and songs that you do because you like the lyric. But I feel a responsibility to do music, make music, that I'm proud of."
The 2016 ACM Awards will air live from the MGM Grand Garden Arena in Las Vegas, Nev., on April 3, beginning at 8PM ET on CBS.
Big Moments in ACM Awards History
How Well Do You Know the ACM Awards?