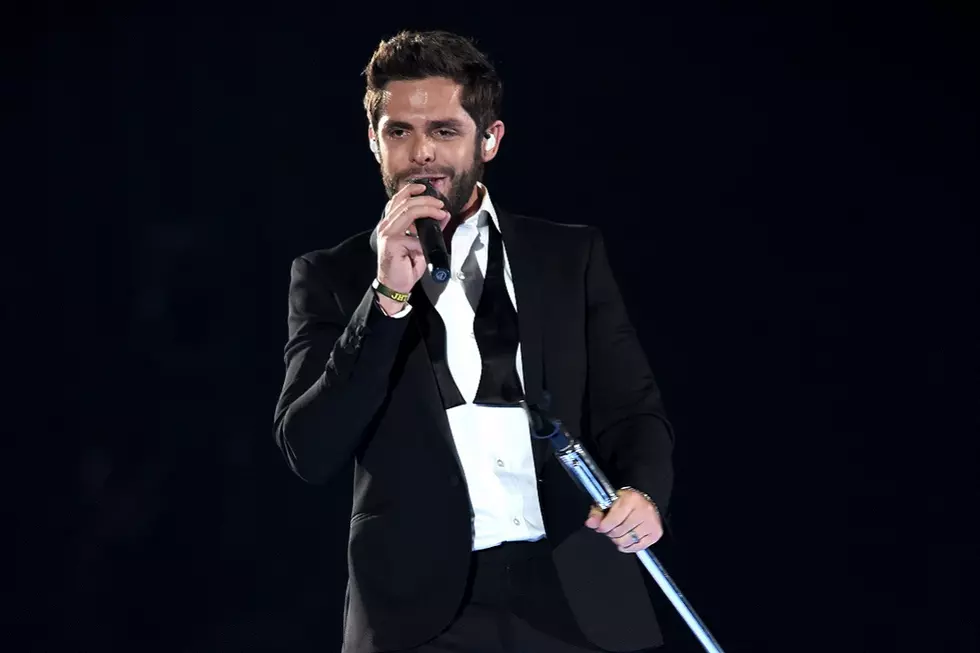 Thomas Rhett Performs 'Make Me Wanna' at the 2015 ACM Awards [WATCH]
Cooper Neill, Getty Images
Thomas Rhett didn't get a lot of time on stage on Sunday (April 19) at the 2015 ACM Awards, but he managed to stand out during a brief performance of his most recent No. 1 hit, "Make Me Wanna."
Performing in the abbreviated time slot given to New Artist of the Year nominees, Rhett emerged wearing an untied bow tie and shiny black sneakers along with a suit. He danced around with the microphone stand and high-fived fans in the front row while singing in front of rotating black-and-white block patterns on the video screens.
"Make Me Wanna" was the third straight chart-topper on the Country Airplay chart for the Georgia native, all from his full-length debut album, It Goes Like This. Rhett has already issued the follow-up single, "Crash and Burn," a track from his upcoming second album.
Big Moments in ACM Awards History
How Well Do You Know the ACM Awards?