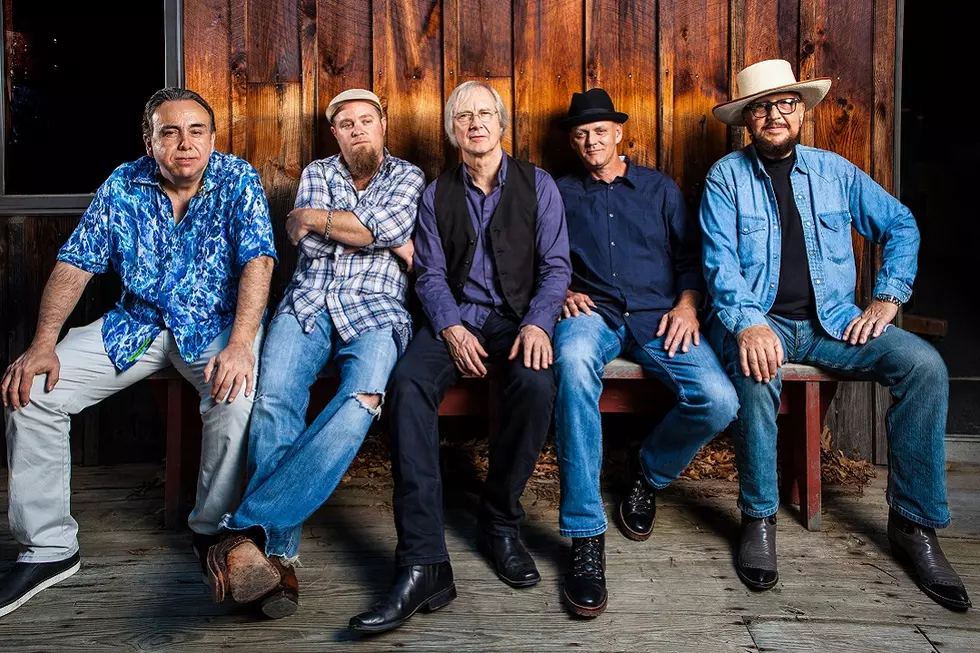 Playlist: The Weight Band Explore Classic Roots and Folk Rock
Courtesy of Big Hassle Publicity
The Weight Band's members are all plenty familiar with roots and folk rock: The Woodstock, N.Y.-based consortium is comprised of former members of the Band, the Levon Helm Band and the Rick Danko Group. As such, the playlist they've assembled for The Boot is a crash course in both the work of their original musical outlets and just a few of the bands that laid the groundwork for those in the Americana and folk scenes of today.
In fact, the playlist kicks off with the Band member Rick Danko's live version of "The Weight." The Weight Band member Jim Weider, who played with Danko, Levon Helm and Garth Hudson in the Band from 1985 through 2000, calls this version of the iconic song "a refreshing take on one of the most covered songs in music history."
Dotting the Weight Band's playlist are acts who influenced and were influenced by the Band: There's the Paul Butterfield Blues Band's "Walkin' By Myself," "Odds and Ends" by Bob Dylan and a live version of "The Night They Drove Old Dixie Down" from Jerry Garcia and Merl Saunders. The 90-minute playlist also includes a cover of the Grateful Dead's "Tennessee Jed," performed by Levon Helm.
"It's hard to understate Levon Helm's contributions to American music; likewise the Grateful Dead are one of the country's absolute greatest bands," Weider says. "This tracklist is a love letter to great American music over the past several decades ... the past, present and future of this rich musical tradition. Matching one master (Helm) with the likes of [songwriter Robert] Hunter [and] Garcia could not be overlooked."
In early 2018, the Weight Band came together for an EP, World Gone Mad. Their Spotify playlist features a handful of tracks from that project, including its title track and "Common Man," a song partially written by Helm in the early '90s. Weider, Helm and Joe Flood started the song during sessions for the Band's album Jericho; the Band demoed the song, Weider recalls, but didn't select it for the project.
"[More recently], I wrote some new lyrics with Flood and added a new bridge to it, updating the music," he notes. "The focus of the song is [still] focused on the plight of the common man."
Press play below to get a listen to the Weight Band's complete playlist.
Listen to The Weight Band's Playlist: