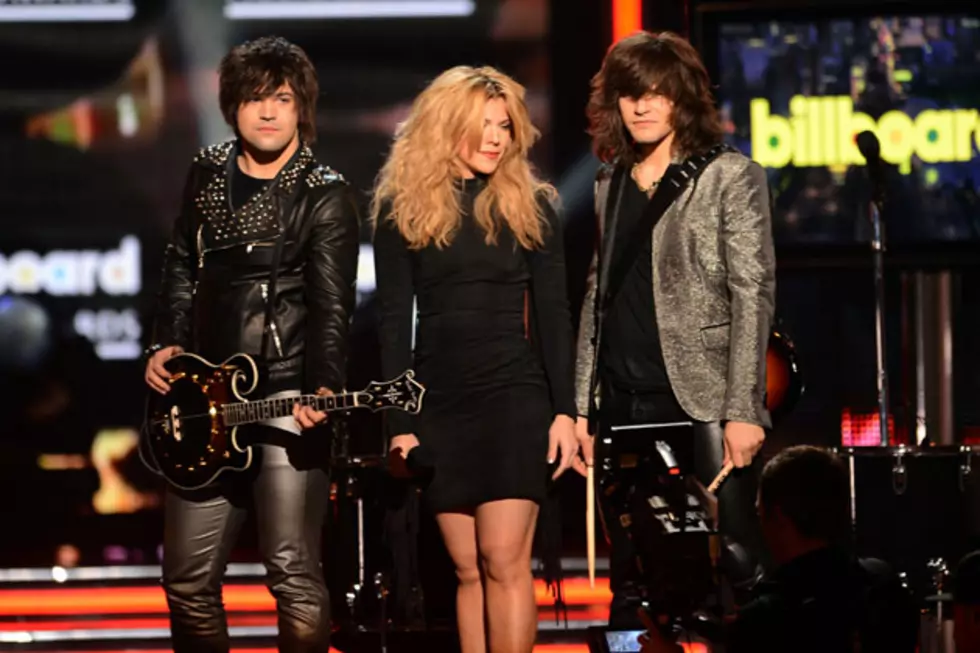 The Band Perry Perform 'Done' at Super Bowl XLVIII [VIDEO]
Ethan Miller, Getty Images
Dressed all in black, the Band Perry hit the stage of the Super Bowl pre-game party on Feb. 2 to perform their hit single 'Done.'
Performing in front of more football fans than country music fans, the band kicked things off with a fist-pumping intro accompanied by a "Let's go!" yell from lead singer Kimberly Perry. The siblings filled the stage with choreographed dance moves and great vocals during the track, which comes from their sophomore album, 'Pioneer.'
"We are so excited to be part of the Super Bowl festivities," Kimberly told Nashville.com before their performance, adding that she is excited to watch the halftime show.
"We're huge football fans here in the Band Perry, and to have the opportunity to actually to be a part of one, which we've never had the chance to, it's a dream come true," brother Reid added.
The trio are currently on their We Are Pioneers Tour, traveling through Europe and Canada before hitting dates in the US.