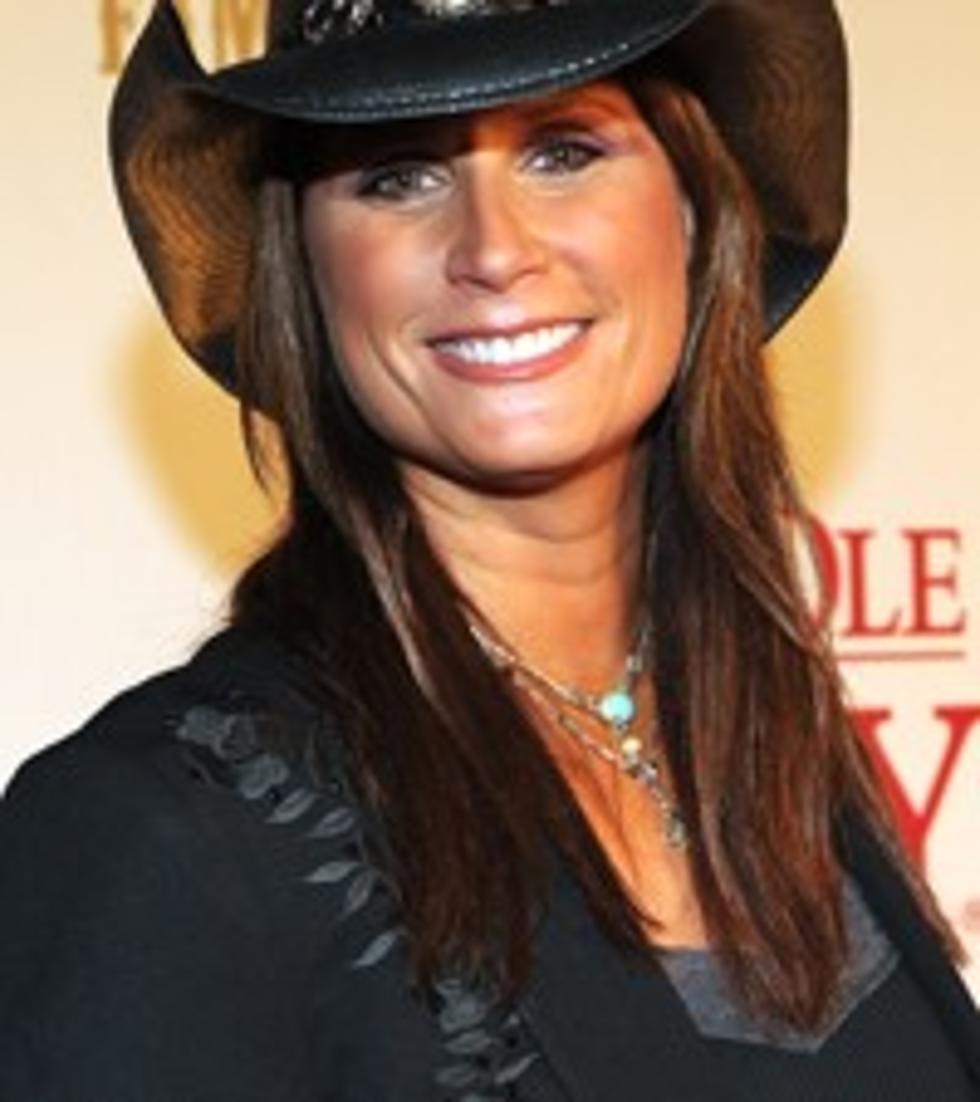 Terri Clark Spreads Her 'Wings' With 2012 Tour
Rick Diamond, Getty Images
Terri Clark has announced dates for her Roots and Wings Unplugged tour, an intimate, acoustic outing named after her most recent LP release. The tour will feature the singer-songwriter with just a guitar and an arsenal of country hits, including her No. 1 singles, 'Girls Lie Too' and 'You're Easy on the Eyes.'
"I love playing the more intimate, unplugged format for many reasons," Terri explains. "It's the most connected I've ever felt to myself as an artist and to my audience as people and not just fans. There are challenges – sitting on that chair alone for two hours, playing my guitar, kicking a stomp box, telling stories, laughing and baring my soul – yet these shows have been some of the best experiences in my 16-year career, and I can't wait for more."
Terri is offering limited VIP packages for selected tour dates, which includes admission, meet-and-greet passes and exclusive merchandise. The singer is touring in promotion of her latest release, 'Roots and Wings,' which features the singles 'Northern Girl' and 'We're Here for a Good Time.'
"It's a specialty sort of boutique thing I've got going," Terri tells The Boot. "[I'm] just going in there with the guitar and playing the smaller rooms in the States."
Terri will perform select dates before the unplugged tour kicks off in February 2012. Click here for her full tour schedule.
Roots and Wings Unplugged Tour Dates:
Feb. 2 - Black Oak Casino - Tuolumne, Calif.

Feb. 4 - Kah-Nee-Ta High Desert Resort - Warm Springs, Ore.

Feb. 10 - Canyon Club - Agoura Hills, Calif.

Feb. 11 - Sycuan Casino - El Cajon, Calif.

Feb. 14 - The Maverick - Tucson, Ariz.

Feb. 16 - Speaking Rock Entertainment Center - El Paso, Texas

Feb. 17 - Poor David's Pub - Dallas, Texas

Feb. 18 - Dosey Do - The Woodlands, Texas

Feb. 23 - Showcase Live - Foxborough, Mass.

Feb. 24 - The Birchmere - Alexandria, Va.

Feb. 25 - Sellersville Theatre 1894 - Sellersville, Pa.

Mar. 10 - Rams Head On Stage - Annapolis, Md.

Mar. 16 - Track 29 - Chattanooga, Tenn.

Mar. 17 - Bijou Theatre - Knoxville, Tenn.

Mar. 21 - The Ark - Ann Arbor, Mich.

Mar. 22 - Sondheim Center for the Performing Arts - Fairfield, Iowa.