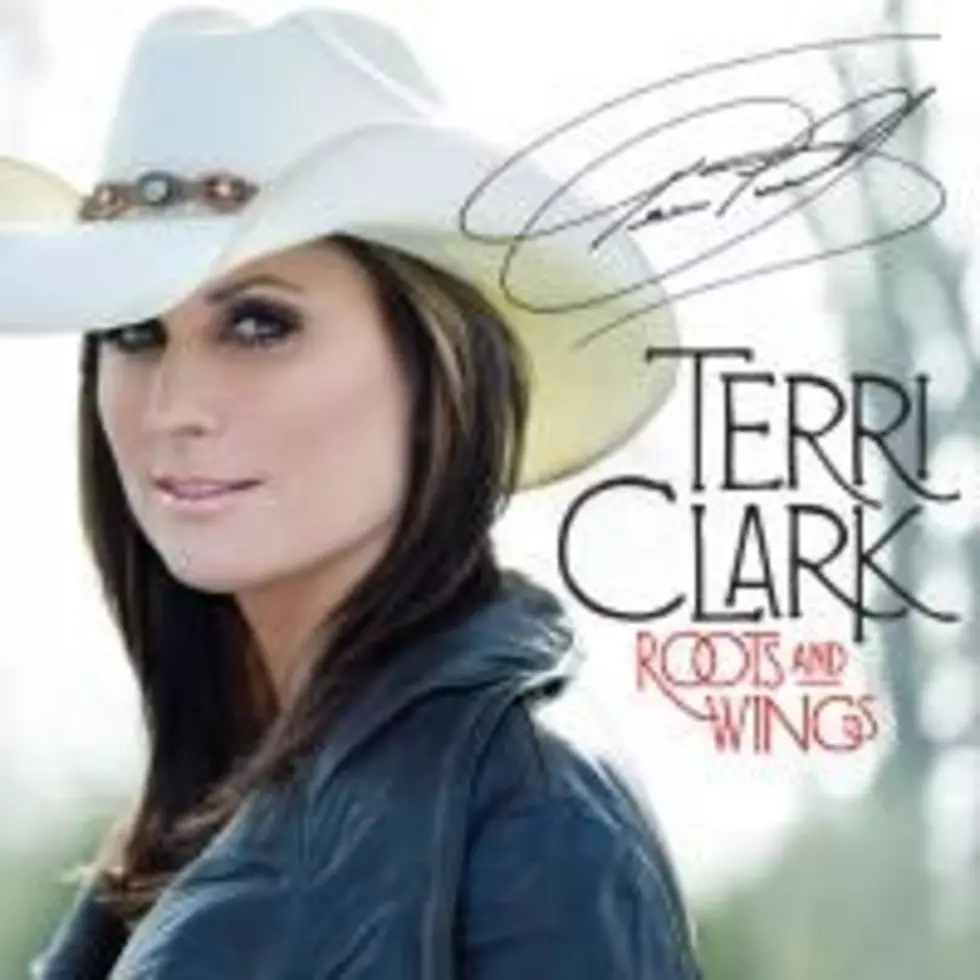 Terri Clark Taking 'Roots and Wings' for New CD
Baretrack Records
Terri Clark is set to release her latest album, 'Roots and Wings,' to digital outlets on July 26, with a September 13 date for the physical release of the collection. It's the Canadian-born singer's first since 2009's 'The Long Way Home.'
"I chose the album's title after much deliberation about naming it after one of the song titles," says Terri, who lost her mother, Linda, to cancer in April 2010. "The past year-and-a-half was full of bitter and sweet and while it was tough, I feel it's times like that when our minds grow the most so it definitely inspired me to write many of these songs."
Terri, who produced the album, co-wrote nine of the 10 tracks on it, including 'Smile,' which she penned for her mom. Songwriting collaborators include former Sugarland member Kristen Hall, Tia Sillers, Tom Shapiro, Jim Collins and Jim Rushing. The album was recorded in Nashville and Toronto, with a host of A-list session players and guest vocalists including Alison Krauss and Sonya Isaacs.
In addition to being the only successful female 'hat act' in country music, Terri Clark has earned 11 Top 10 hits -- including four No. 1's. She's the only female Canadian member of the Grand Ole Opry, and has earned the fan-voted Canadian Country Music Association Entertainer of the Year Award a record eight times (more than Shania Twain or k.d. lang). She's also won two Juno Awards (Canada's Grammy equivalent), and has been honored with several CMA, ACM and Billboard award nominations as well.
'Roots and Wings' track listing:
'Wrecking Ball'

'Breakin' Up Thing'

'The One'

'Northern Girl'

'Beautiful and Broken'

'The Good Was Great'

'Lonesome's Last Call'

'Smile' (featuring Alison Krauss)

'We're Here for a Good Time'

'Flowers in Snow'