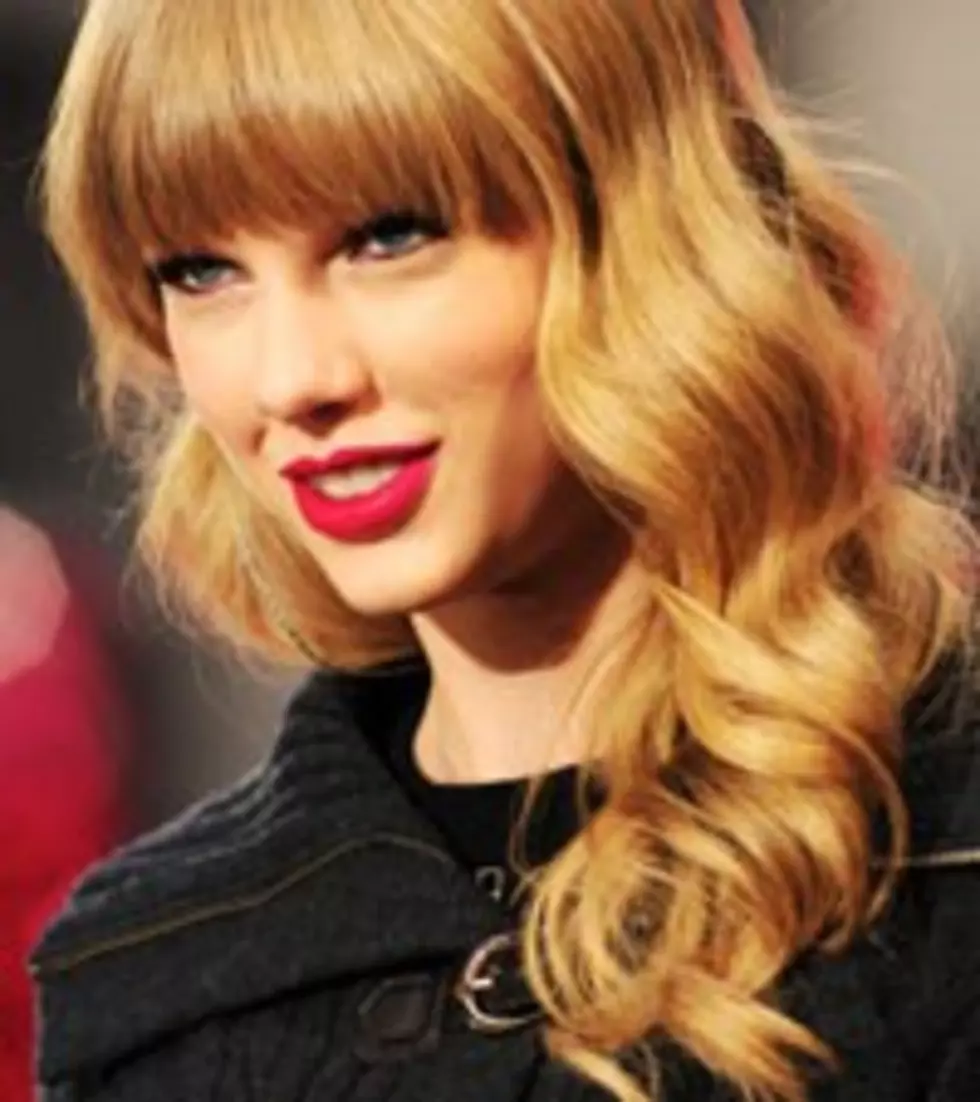 Taylor Swift Tour Dates: Singer Announces 'Red' Concert Schedule
John P Iblis, jpistudios.com
The singer, whose album Red is expected to sell 1 million copies in its first week, announced her tour dates and shared how excited she was in an statement on her official website.
"I didn't think I could be any more excited about my Red album, but then I start thinking about how I'm going to put the new show together for The Red Tour," Taylor said. "I have so many ideas about how to really bring this music to life, and I can't wait to share the new show with all my fans!"
The 45-city tour will kick off in Omaha, Neb. on March 13. Ed Sheeran, who sings with Taylor on "Everything Has Changed" will join her on the tour dates. See if Taylor will be performing in a city near you in the full list of dates below.
March 13 and 14: Omaha, Neb.

March 18 and 19: St. Louis, Mo.

March 22: Charlotte, N.C.

March 23: Columbia, S.C.

March 27, 28 and 29: Newark, N.J.

April 10: Miami, Fla.

April 11 and 12: Orlando, Fla.

April 18 and 19: Atlanta

April 20: Tampa, Fla.

April 25: Cleveland

April 26: Indianapolis

April 27: Lexington, Ky.

May 4: Detroit

May 7: Louisville, Ky.

May 8: Columbus, Ohio

May 11 and 12: Washington, D.C.

May 16: Houston

May 21: Austin, Texas

May 22: San Antonio, Texas

May 25: Dallas

May 28 and 29: Glendale, Ariz.

June 1: Salt Lake City, Utah

June 2: Denver

June 15: Toronto

June 22: Winnipeg, Manitoba

June 29: Vancouver, B.C.

July 6: Pittsburgh

July 20: Philadelphia

July 27: Foxborough, Mass.

Aug. 1: Des Moines, Iowa

Aug. 2 and 3: Kansas City, Mo.

Aug. 6: Wichita, Kan.

Aug. 7: Tulsa, Okla.

Aug. 10: Chicago

Aug. 15: San Diego

Aug. 19 and 20: Los Angeles

Aug. 27: Sacramento, Calif.

Aug. 30: Portland, Ore.

Aug. 31: Tacoma, Wash.

Sept. 6: Fargo, N.D.

Sept. 7 and 8: St. Paul, Minn.

Sept. 12: Greensboro, N.C.

Sept. 13: Raleigh, N.C.

Sept. 14: Charlottesville, Va.

Sept. 19, 20 and 21: Nashville, Tenn.
Tickets go on sale Nov. 16.
You can see Taylor this Thursday at the CMA Awards, where she's nominated for three awards and is set to take the stage as well. The show will air live, Thursday, Nov. 1, at 8:00 PM ET on ABC.

Watch Taylor on 'Ellen'
video platformvideo managementvideo solutionsvideo player
Watch The Boot's Interview With Taylor Swift