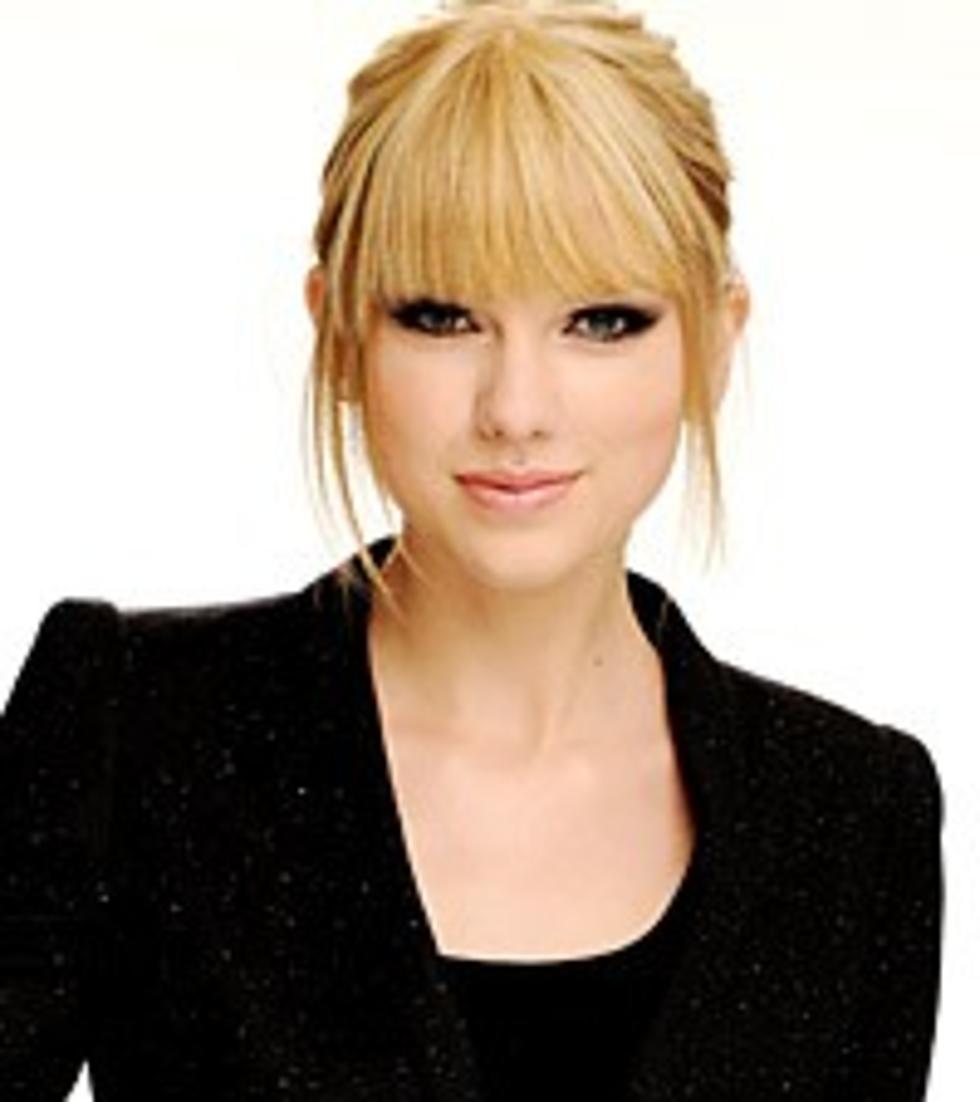 Taylor Swift Has Healthy Habits
Taylor Swift
Taylor Swift may spend much of her time jet-setting around the world, but the 20-year old superstar does maintain consistency with her health.
"During the week, I try to eat healthily, so that means salads, yogurt and sandwiches," she explains to WebMD. "No sugary drinks. I try to keep it lighter, but it's nothing too regimented or crazy. I don't like to create too many rules where I don't need them. We know what's good for us, thanks to common sense."
Weekends, she adds, are Taylor's time to give in to some of her cravings. "I allow myself to eat what I know from common sense is bad for me," she continues. "I like comfort foods. I love a burger and fries, I love ice cream so much, and I love baking cookies. Actually, I love baking anything."
The svelte singer makes sure she finds a way to burn off those baked goods, regardless of where she might be, by running for at least an hour every day. "For me, running is about blasting a whole bunch of new songs and running to the beat. It's also good because it makes me find a gym wherever I am," she says. "I'm very much out in the world, and I love exploring the places we go when we tour. It's important for me to live a full life."
A gym isn't her only must-see place when away from her home in Nashville, Tenn. "I'm never cutting out what I love, which is Starbucks," she reveals, adding that her drink of choice is a skinny vanilla latte during the week, and a seasonal spiced pumpkin latte on weekends.
One place that will never be a requirement to visit, even after she turns 21 next week (December 13), is a bar. "I'm not a party girl, because that's not where my interests are," the Grammy winner insists. And unlike other young celebrities who have already experienced rehab because of drug and alcohol issues, including Lindsay Lohan and Britney Spears, Taylor says she wants to hold on to her role model status. "I really do factor that into the decisions I make ... And it's always a huge part of my thought process. In the last two years while I've been on my first headlining tours, I look into the crowd and I see all of these faces, and some of them are little. I remember when I was that age, and the choices that my favorite singers were making really mattered to me. I can't block that out, and I don't want to."
Not only does the singer-songwriter find that a healthy lifestyle makes her feel good, but she finds that giving to others reaps rewards for herself. "It's just a gut feeling about who needs help, whether it's a flood in Nashville or a town that I'm in that has had some horrible tragedy or a letter I get from a family. Giving back like that makes you feel so incredible," she maintains. "If you have the opportunity to put something good into the world, that only does good for your own life."
Getting ready to kick off her Speak Now World Tour 2011 in Singapore on February 9, the multi-platinum-selling singer says her goals for herself have nothing to do with album sales or chart position. "To have happiness, that's the main priority," she concludes. "Health is a big part of being happy."
Taylor will have ample opportunity to practice her healthy living tips on the road. She will play 87 dates in 19 countries, including Japan, Germany and France, before wrapping up on September 24 in Missouri. Find tour dates here.