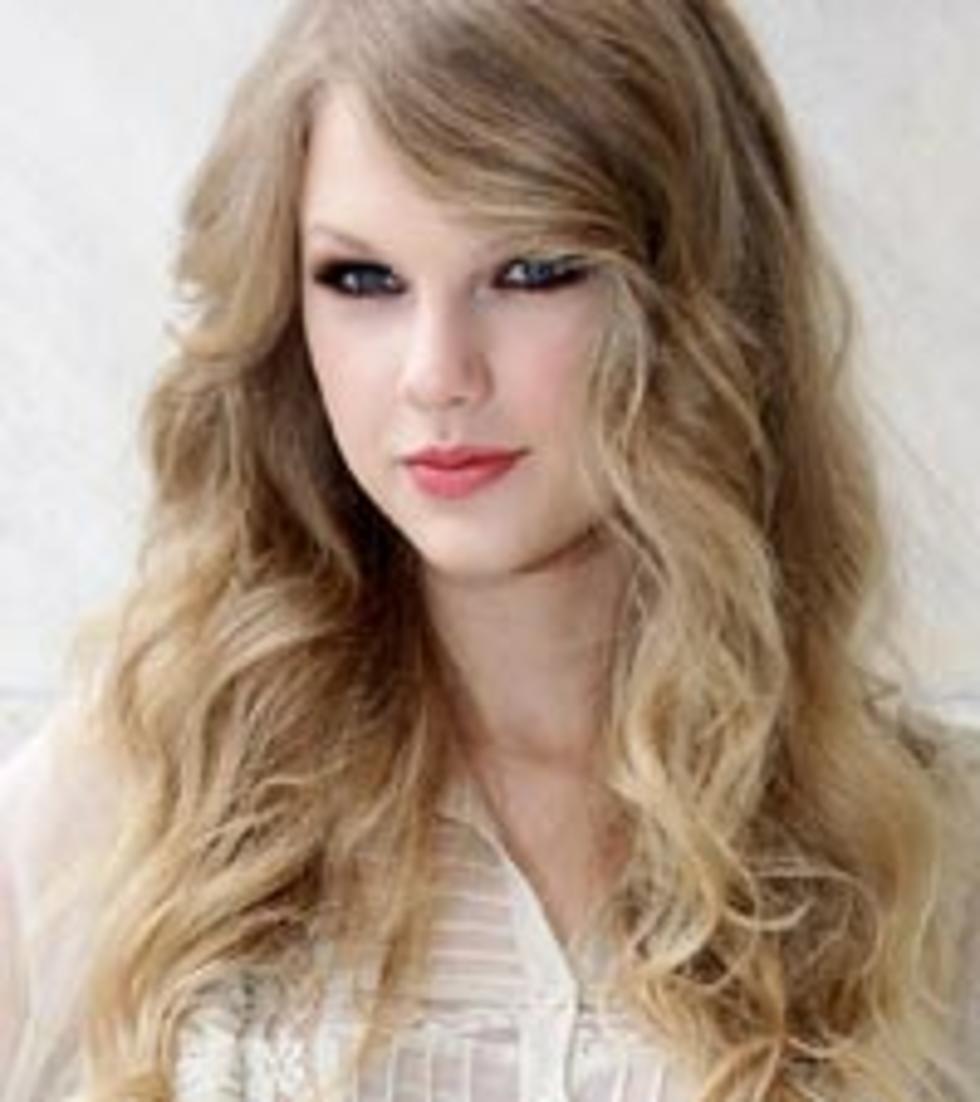 Taylor Swift Named Most Influential on Twitter
Vittorio Zunino Celotto, Getty Images
If her album sales, radio success and trophy case weren't enough to prove that Taylor Swift is a fan favorite, her millions of Twitter followers are. The 20-year-old superstar was recently named one of the most-influential celebrities on Twitter by 'Entertainment Tonight.'
Taylor uses Twitter to update both pals and fans alike. Earlier today (November 22) she took to her Twitter page to acknowledge Sunday's (November 21) American Music Awards performer, Katy Perry, whose parents apparently attended the event, in addition to Taylor's. "@katy perry thank you!" Taylor tweeted. "I sat next to your dad at the show, what a lovely guy! Then I think we switched and you were next to my mom?"
Other celebrities that Taylor has mentioned include media guru Oprah Winfrey, pop star Lady Gaga, actress Demi Moore and actor husband Ashton Kutcher, pop superstar Britney Spears, reality personality Kim Kardashian, talk host Ellen Degeneres, pop star Justin Bieber and President Barack Obama.

For the record, Lady Gaga, with more than seven million followers, has the most followers. Taylor's number of followers, at 4,652,491 beats the Queen of talk shows, Oprah Winfrey, by more than 66,000.
There is one of Taylor's pals who you shouldn't expect to see on a most-influential Twitter list any time soon: Carrie Underwood. The newlywed singer is determined to stay free from any social networking sites. "It's just best not to. I know a lot of people who get themselves in trouble with things they write on Twitter and that would be me," she admits. "If I get upset about something and I'm like, 'I'm gonna blog about this,' it will take me awhile to get to my computer and log on and by the time I get on there, the steam is gone. Twitter and Facebook and those things, if you're mad or you're crazy at the moment, or I've seen people intoxicated twittering, it's too immediate. There's no time to cool off and think about what you're going to say before you say it. I'd get in trouble."