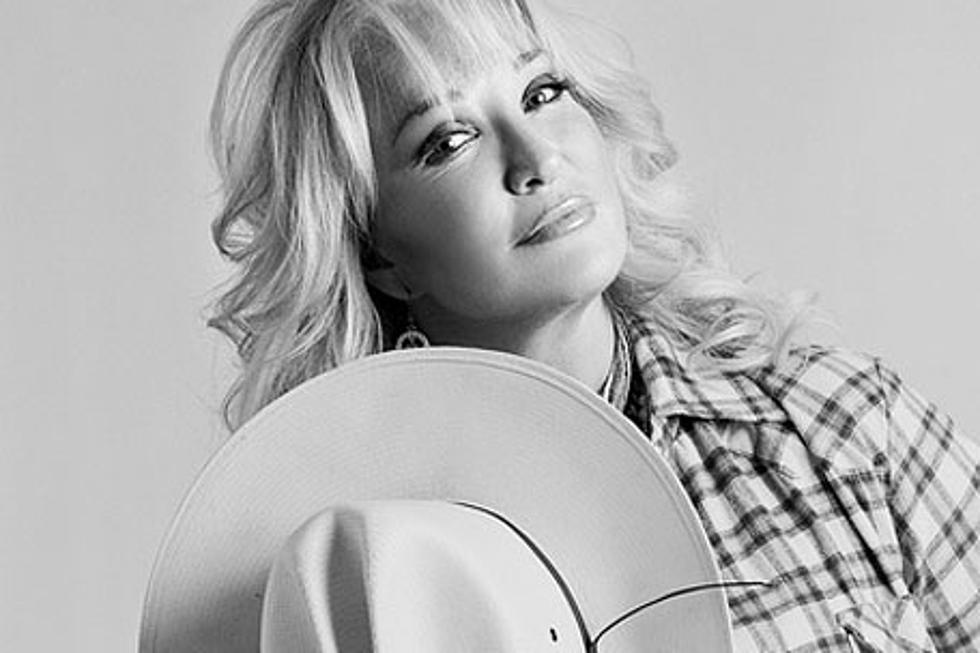 Tanya Tucker Plans 'Edgy' Album for 2012
Saguaro Road Records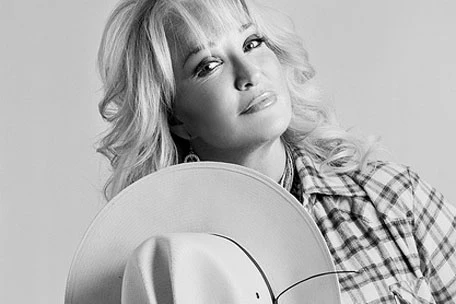 Saguaro Road Records
"I've been working on a new album for about four and a half years," Tanya tells The Boot on a chilly December afternoon. "It's finally coming together. All we have to do is a little bit of work and we'll be done. I'm not sure what day it will be released, but hopefully in the early part of the year. I'm really excited about the songs. The songs are different, a new Tanya. It's not something I've been able to do before."
Tanya feels her new music will strongly resonate with other women. "It's very edgy," she says, "but I think these songs are really women's songs. They are what every woman wants to say to her husband or ex or whoever it may be. It's coming from a woman's point of view. Every woman wants to say these things. Who better to do it than me?"
Even though she's anxious for fans to hear the new project, Tanya admits she's hesitant about signing a new record deal. "I'm not working with a label right now," she says. "I've been with so many labels. I'm kind of anti-label right now, but it depends, there's new people coming up all the time that maybe won't steal from you. That's a real common thing. Now artists can make more money having your own label. We're just tired of being stolen from all of our lives, at least I have been. I'm trying to keep a little of the money for myself, but it's not about the money really. It's about kicking ass one more time."
Even though she's been making music for four decades, Tanya still has that creative fire and a competitive streak that hasn't waned since she burst on the country music scene at 13 with the now classic hit, 'Delta Dawn.' In the years that followed, she became one of the genre's most successful female vocalists with such memorable tunes as 'What's Your Mama's Name?,' 'Texas (When I Die),' 'Strong Enough to Bend' and 'Two Sparrows in a Hurricane.'
The Texas bombshell has also led a colorful life populated by high profile relationships and wild living. Yet through it all, her off-stage antics never overshadowed her music. With her distinctive voice and outspoken charm, she's managed to carve out a unique place in country music history as a teen star who has continued to shine. So, what advice does she give to other young artists navigating the tricky waters of fame?
"I don't know," she says with a sigh. "I just kind of feel my way. I was talking with LeAnn Rimes the other day, and we were talking about what we had in common and how we need to get together and compare notes. [Our lives] were similar, but different at the same time. My dad was way more involved in my life and my career. I don't know what she's up to right now, but I know I have a couple of hit records for her. I'm really good at putting the song with the singer. If she'll listen, I think she'll have a No. 1 record."
Tanya admits the industry has changed a lot since she began her career in the '70s. "People are carrying briefcases and computers. We wore cowboy boots and a leather jacket and carried Crown Royal, so it's changed a lot. People are more business oriented now. There's not many outlaws left. I'm probably the only one except Willie [Nelson]. I don't know if I'm going to give advice or not because my life has always been different."
The singer/songwriter does encourage people to pursue their dreams even in the face of criticism. "Never rain on anybody's parade is the advice I'd give," says the 1991 CMA Female Vocalist of the Year. "Even if they are the worst in the world, I'd tell them to keep swinging, you might get a hit. You never can tell."
One of Tanya's greatest joys is seeing her kids grow and pursue their interests. "My daughter Presley started writing and singing," she says proudly. "She's really involved and working with Paul Overstreet on her first project and doing really well. She's 22 now. As for my son, I don't know what he's been doing, a lot of hunting and fishing I think. There are so many things he can do, and then my daughter Layla is 12 and she's just being a 12-year-old, but she's very musical. She's got a great voice. She just has to hone in on it if she really wants it."
When the conversation turns to today's crop of country artists, Tanya admits she has her favorites. "Carrie Underwood does a great job and is really doing everything right," she says. "I really like Eric Church a lot. He's a really good singer and he's cute, so that works. Keith Urban has a real different sound. I like it. I like his very first record. It's one of my favorites."
In addition to releasing her new country album in 2012, Tanya also plans to release a full-length Christmas album before the holidays next year. This holiday season, she hopes fans are enjoying 'Merry Christmas Wherever You Are,' which she's offering as a free download here. "I thought it was the perfect way to kind of say 'Hey, I'm still here and I'm wishing everybody a Merry Christmas,' because Christmas is such a sentimental time of year," she says.
"When I was a kid, we would open a gift on Christmas Eve and Santa Claus would come Christmas morning, and that's the way it's been for my kids ... Now we have a house in Malibu, and then I have an apartment here in Nashville. I do my business here. I go to Malibu to relax. We're probably going to spend [Christmas] either here or Malibu. I'm not quite sure yet, but we plan to go to the Virgin Islands in January, so that's our Christmas gift. We're going sailing down in the British Virgin Islands with our good friends. We're going to hang out where the weather is warm."
Tanya is looking forward to the New Year. "I'd just like to make some records, write some stuff and hone in on my kids and their talent and do some specialty projects like a duet record," she says. "I'd like to do some things that I've been wanting to do and never had the opportunity. I want to just try to make a lot of things for people to hang onto when I'm gone.
"I have a few regrets, but all in all its been a long, enduring career and I'm not satisfied yet. I'd like to be unsatisfied a little longer to strive for things that I really believe in and get them done."
Though she still has creative goals she's targeting in 2012, Tanya admits romance is not on her agenda. "[I'm] not on the prowl," she says with a laugh. "I have my dogs, my fans, my family and my music and after that there's nothing left over really. Besides, Kevin Costner is married, so it's over for me!"