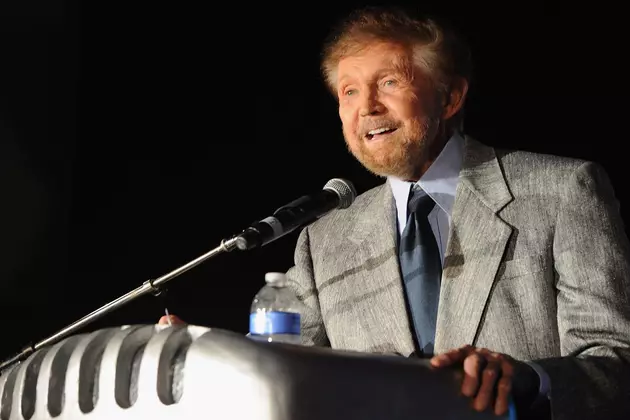 Country Music Hall of Famer Sonny James Dies
Rick Diamond, Getty Images for IEBA
Country singer, guitarist and producer Sonny James has died. According to a statement on his website, the Country Music Hall of Fame member passed away on Monday (Feb. 22). He was 87 years old.
Born James Hugh Loden on May 1, 1928, in Hackleburg, Ala., James began playing the guitar at the age of three. As part of the Loden Family, a group with his four sisters, James performed on numerous live radio shows, including the Louisiana Hayride.
Before moving to Nashville in 1952, James joined the National Guard and fought in the Korean War. In Music City, James reconnected with his former roommate, Chet Atkins, then just beginning his own career; Atkins introduced James to Capitol Records' Ken Nelson, who signed James to the label.
James, also known as "the Southern Gentleman," struggled to chart a single for a few years, before earning his first No. 1 in 1956, with "Young Love." His second No. 1 single came in 1965 -- the same year he joined the Grand Ole Opry. In 1957, James became the first country artist to appear on The Ed Sullivan Show.
Until Alabama broke his record in 1985, James held country music's record of the most consecutive No. 1 singles (16). All in all, the singer earned 22 No. 1 hits and 37 Top 10 songs throughout his career.
In addition to his music career, James appeared in a few movies, including Nashville Rebel and Second Fiddle to a Steel Guitar. He was honored with a star on the Hollywood Walk of Fame in 1961, became a member of the Alabama Music Hall of Fame in 1987, and entered the Country Music Hall of Fame in 2006.
Country Stars Who Died in 2015