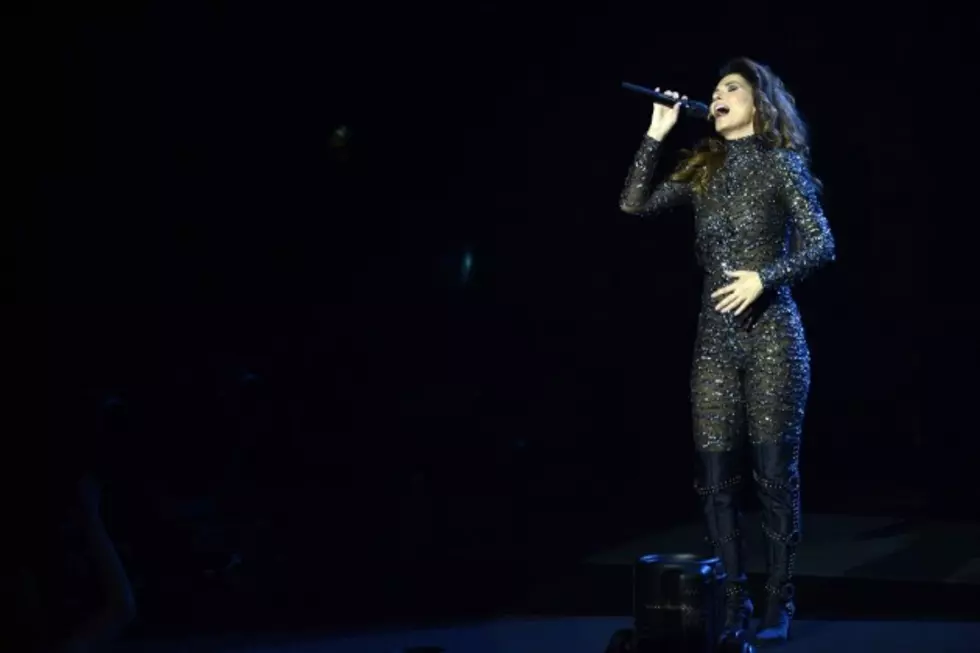 Shania Twain Offers an Update on Her New Music
Jeff Bottari, Getty Images
Shania Twain fans may have to wait a bit for a full album, but the singer says that she's hoping it won't be too long until she'll have a brand-new single out.
Twain, who turns 50 in August, kicks off her Rock This Country Tour on Friday (June 5), which means she'll be spending most of her time out on the road instead of in the studio. However, she plans to record when she can and return to working on her next album full time after the shows wrap up this fall (dates are currently scheduled into October).
"I've [recorded] some vocals. I've done the writing already," Twain tells Rolling Stone Country. "I've got some tweaking to do, but we're already working on the songs, we are developing them, and I've got a couple producers working away with me. We are on our way, so that is very exciting for me, and it will be great to focus on that.
"We will be working on it while I'm on tour, and we'll just have to sneak in and out of the studio whenever I get the opportunity," she adds. "Once the tour is over, we'll just hit it hard again and get the record up. I want to get the album out, or at least get the first single out, while I'm 50, so I set a time goal for myself."
Twain's ex-husband, Robert "Mutt" Lange, has produced all of her albums since 1995's The Woman in Me, but for her new release, she's scouring the industry to find the best talent.
"I'm just looking in general for people. I've been listening to a lot of records and looking at a lot of music history and trying to determine, 'Okay, who is responsible for that song that I love, or who is responsible for this record that I love or that sound that I love?'" Twain explains. "I'm narrowing it down that way, as opposed to by genre.
"It's kind of like dating for the first time," she adds. "It's a bit awkward, because I didn't really know how to work with anybody else. After all those years, it's been a real learning curve — that is a good way to put it.
"I was very reluctant to get started, and I put it off for a long time because of that. I was concerned about how comfortable I would feel, and questioning myself, too. A lot of self-doubt. Can I do it? Are they going to like what I'm doing? Who is the right person, or who are the right people? A lot of thought went into it, and probably a lot of over-thinking, too," Twain continues. "But now that it's rolling, it's just very exciting, and they are loving the songs. Everybody is really motivated."
Find a complete list of Twain's tour dates and ticket information at ShaniaTwain.com.
You Think You Know Shania Twain?
Do You Know Shania Twain's Real Name?