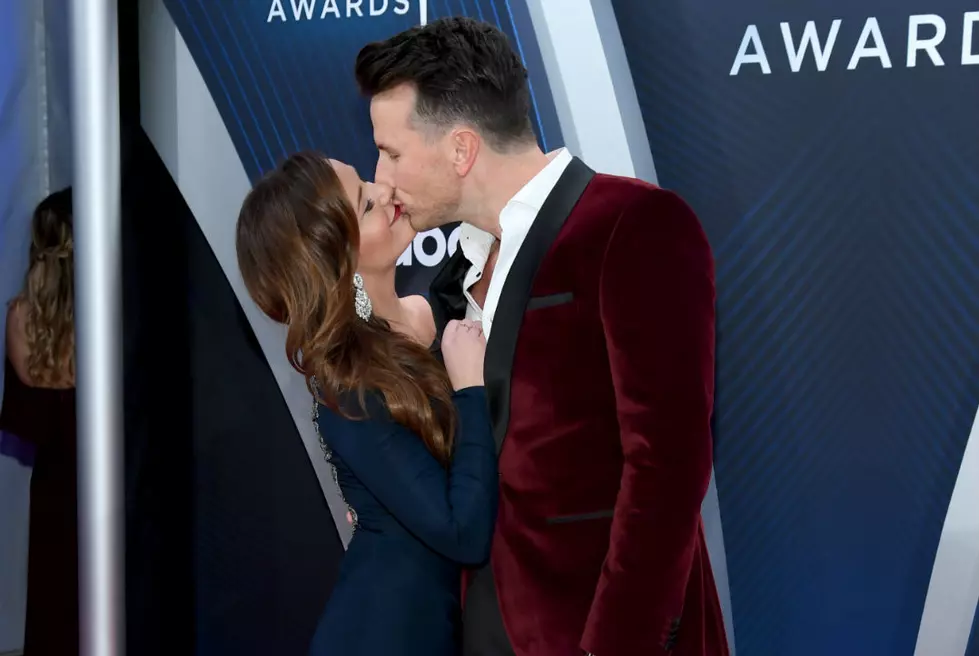 Russell Dickerson Gushes Over His Wife (and Personal Video Guru) Kailey: 'She Inspires Genuineness in Me'
Jason Kempin, Getty Images
Rising country star Russell Dickerson has a secret weapon in his wife. Kailey Dickerson not only serves as the muse for his love songs, but also directed the music videos for both of his chart-topping tracks, "Yours" and "Blue Tacoma."
Still, Dickerson says, he doesn't want to put any pressure on Kailey to continue being his personal music video guru: "I'm giving her the chance to opt out at any time!" he tells The Boot and other media outlets.
The singer counts himself lucky that he has the benefit of his wife's expertise, especially early on in his career, when he didn't have a big budget for making videos. The "Yours" music video cost only $6.
"It is amazing, her skill set that I had access to so early on," he admits. "[She was like], 'No, with six bucks, we're gonna go make a music video.' Not many people can just go out and do that."
Video directing isn't the only skill that Kailey brings to the table. "Instagram footage, she sold the merch, everything," Dickerson continues, adding that even if his wife isn't always involved in his career as a video director, he hopes she'll continue to be a part of the process in some way.
At the very least, he says, she'll continue to bring out the best in him on a personal level. "Well, I don't know if it's more about bringing out [the best] or if it's more about taming the bad," he jokes. "[She inspires] genuineness in me, not having to put on the artist hat but just being myself. That's what I love most about it."
Dickerson will likely be on the road somewhere on Valentine's Day in 2019, but he and his wife will still spend the special day together celebrating their romance. "We'll find a steakhouse somewhere!" he adds.