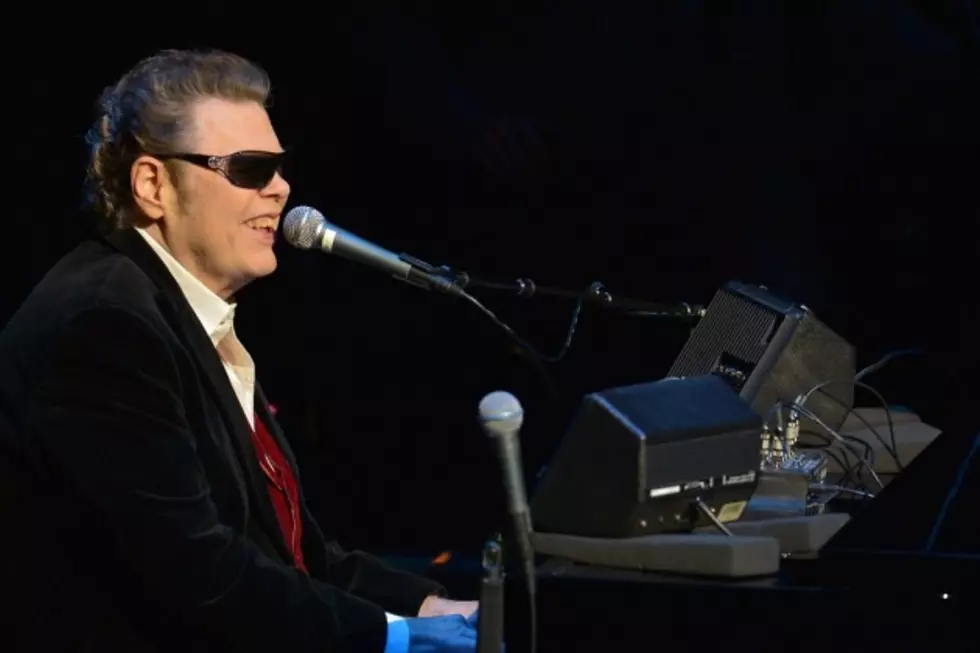 Ronnie Milsap Reminisces About Recording With Elvis Presley
Jason Davis, Getty Images
Ronnie Milsap has enjoyed more than 40 years in the music business, becoming one of the most successful country artists of his generation. But the 71-year-old says one of his favorite memories includes collaborating with the King of Rock 'n' Roll, Elvis Presley.
"I got to play on the session with Elvis on 'Kentucky Rain,'" Milsap tells Rolling Stone Country. "I got to learn what hanging out with Elvis was all about. His big New Year's Eve party, I got to sit and talk with him like I'm talking with you. It was just great.
"He was the voice of my generation," Milsap adds. "I had a million questions to ask him, but he wanted to talk about that session of 'Kentucky Rain,' so we talked about that."
The evening didn't go quite as Milsap had hoped, but he still has fond memories of the entire experience.
"I asked him, 'Would you like to get up and sing tonight at this New Year's Eve party?'" Milsap recalls. "He said, 'No, I want to sit here with my friends and not have to worry about singing.' I said, 'Well, we know all your songs.' He knew we did, but he didn't want to get up and sing, and that was fine. It was his party."
Legacy Recordings recently released a 21-CD set, 'The RCA Albums Collection,' that includes all of the music Milsap released during his time with RCA Records. It is available for purchase here.
The North Carolina native was inducted into the Country Music Hall of Fame in October and is currently out on the road for a farewell tour.