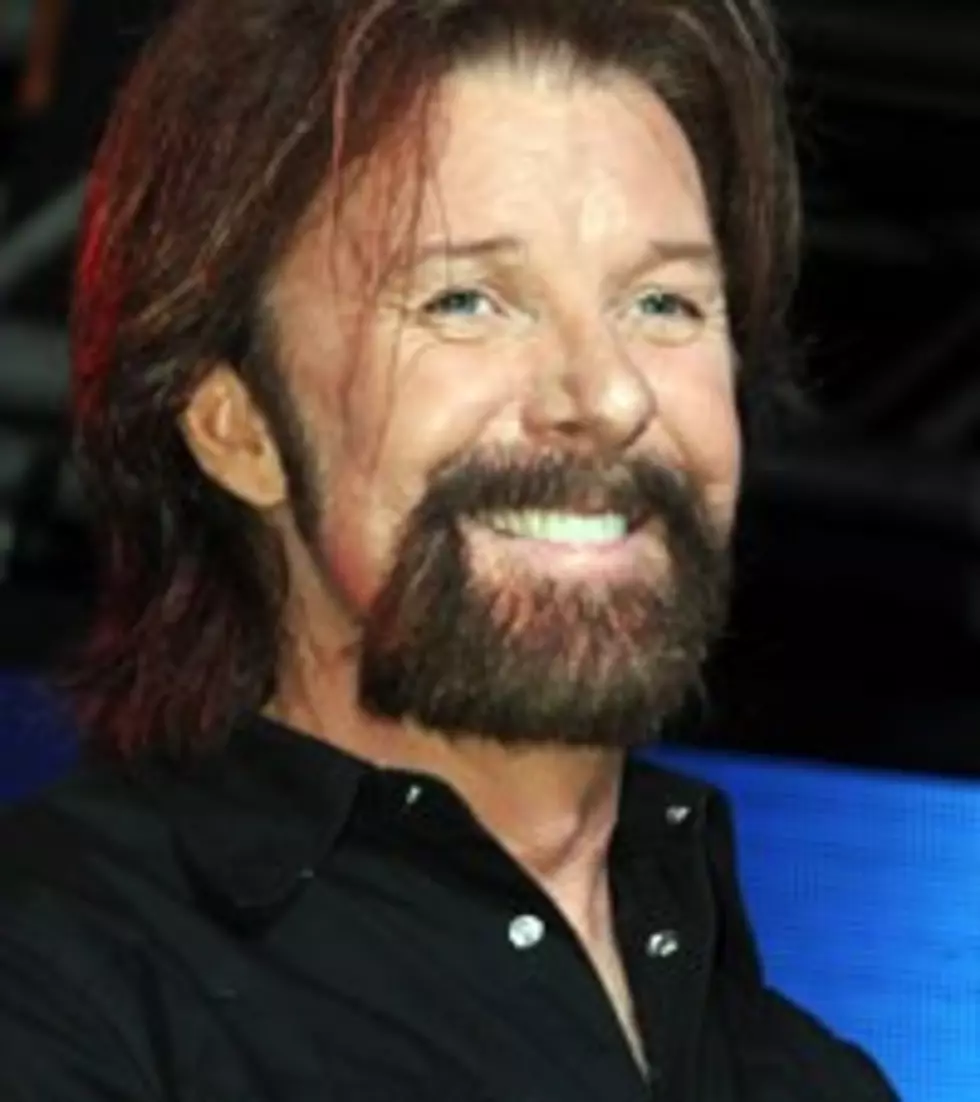 Ronnie Dunn Sparks Political Debates
Jason Kempin, Getty Images
Ronnie Dunn has really gotten into the presidential race, but not in support of one politician or political party. The powerhouse vocalist has been posting different politically-geared topics on Facebook and has found that the reactions vary. Some people are quite passionate about the issues, while others ask that he use the social network site solely for music news. However, the former singing half of Brooks & Dunn reveals why you shouldn't get too worked up about his comments.
"I'm [talking about] it on Facebook just to stir it up and get people's reaction ... try to see where the pulse is," he explains to Taste of Country. "At one point, our discussion spiked and we were hitting 200,000 people. It's amazing just to see the kind of things people will react to just under experimentation."
One such experiment that fired up fans was about a controversial Republican contender. "I was watching the Republican debate, and I threw out a comment that [Rick] Santorum said about 40 percent of births in America last year were by unwed mothers," Ronnie recalls. "I just sat back to see what people would say. I want to see how engaged we can be ... The most important reason that I'm doing it is to try and get people -- normal, average, everyday, blue-collar Americans -- to listen and pay attention."
A good chunk of the country legend's fans are paying attention, and open up to him on the social network. "A lot of them will tell you, 'I'm living paycheck to paycheck today. I'm having to focus on keeping my head above water,'" he shares. "The best way you can do that is to pay attention to what these guys that are going into power are doing and saying, and move them in or out. I think Congress needs to be purged. There's a problem here. But I don't need to preach that. I want to hear other people engage."
As for his political affiliation, the 'Cost of Livin'' singer is staying mum. "I'm not decided one way or the other," he reveals. "I'm not a Republican, and I'm not a Democrat. I know that [Facebook] page should be a music page, but there's more to life than just music."
Ronnie hits the road next month. His first stop is April 22 in Clearwater, Fla. Get a full list of dates here.
See Ronnie Perform 'Cost of Livin''
#fivemin-widget-blogsmith-image-180028{display:none;} .cke_show_borders #fivemin-widget-blogsmith-image-180028, #postcontentcontainer #fivemin-widget-blogsmith-image-180028{width:570px;height:411px;display:block;}

try{document.getElementById("fivemin-widget-blogsmith-image-180028").style.display="none";}catch(e){}