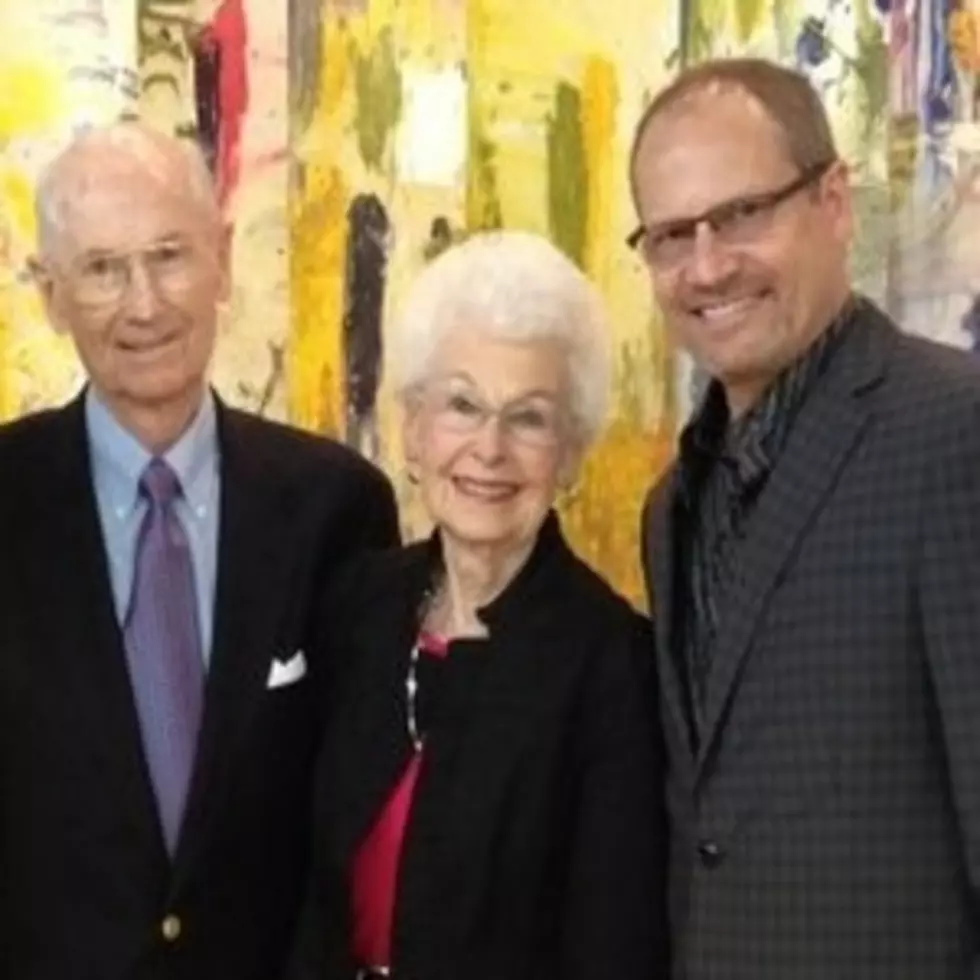 Restless Heart's Dave Innis Mourns Loss of Mother
Courtesy of Absolute Publicity (L to R: Eugene Innis, Betty Innis, Dave Innis)
Restless Heart's Dave Innis is mourning the loss of his mother, Betty Innis, who passed away after suffering a stroke and a brief illness. She was 83 years old.
Betty Eltha Innis was born on May 10, 1930 in Dodge City, Kansas. She passed away at Swedish Medical Center in Denver, Colo. on Oct. 9, 2013.
Dave Innis credits his mother for helping inspire his interest in music. "Always the teacher, Mom taught me to play the piano at age six and instilled in me a deep appreciation for music," he says. "She was a faithful supporter of the band and loved to dance with Dad to 'I'll Still Be Loving You.'  She was a wonderful mother and a lovely person."
Innis is survived by her husband of 61 years, E. Eugene Innis of Woodland Park, Colo.; two sons, Steve of Dallas, Texas, and David of Franklin, Tenn.; her daughters-in-law, Nancy and Adrienne; two grandchildren, Isom and Isabella, of Los Angeles, Calif.; a brother, Philip Brown, and sister-in-law, Linda Kaye Brown of Meade, Kan. and a sister-in-law, Mary Archer of Houston, Texas.
She will be laid to rest at Graceland Cemetery in Meade, Kansas on Oct. 22.
The Boot extends our deepest condolences to the Innis family.