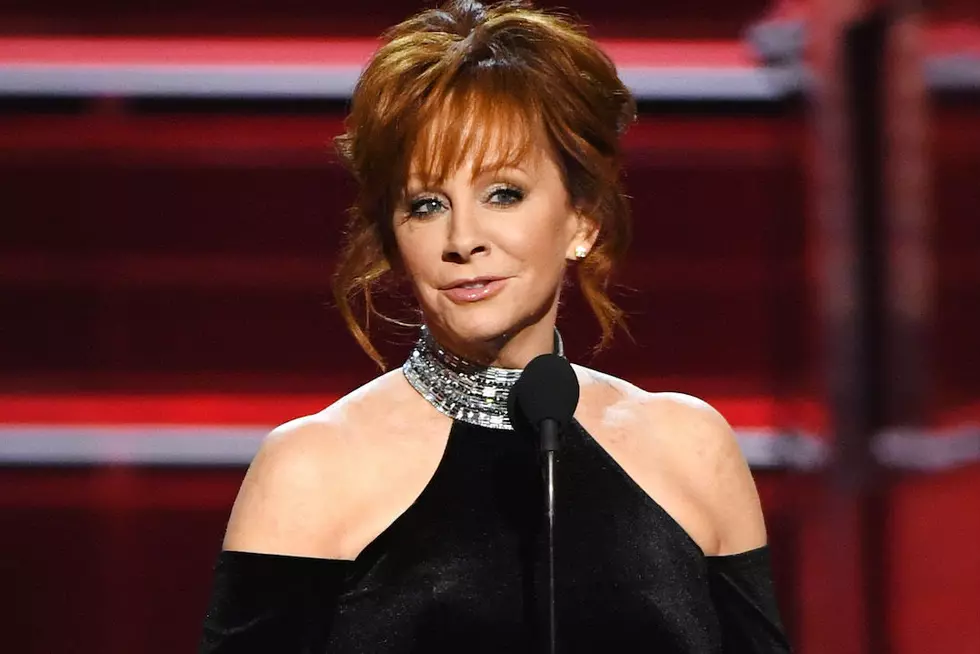 The Boot News Roundup: Reba McEntire Is Launching a Podcast + More
Ethan Miller, Getty Images
Welcome to The Boot's News Roundup, a morning rundown of the news country music fans need to know. Read on to learn more about the latest goings-on in the country, Americana, bluegrass and folk genres.
Reba McEntire is getting into the podcast game. Per a press release, the country legend will team up with the streaming platform Spotify for an as-yet-untitled "lifestyle" podcast that will feature McEntire interviewing expert guests on topics such as "confronting life's challenges" and "how to create happiness within ourselves and others." "I am so excited to be partnering with Spotify on my new podcast, and I'm even more excited to be connecting with my fans in a way I haven't done before," McEntire says in a statement. "I'm looking forward to sharing some of what I've learned from my own life challenges and hopefully learning more along the way." McEntire's podcast is set to debut sometime in early 2020.
A new short film will provide an inside look into the making of Miranda Lambert's much-anticipated forthcoming album Wildcard. Titled Behind Miranda Lambert's Wildcard, the movie is set to premiere on Apple Music on Nov. 4, just a few days after the release of Wildcard on Friday (Nov. 1). Along with behind-the-scenes footage, the film will also find Lambert discussing "the importance of taking time off to make room for creativity, channeling confidence, chasing a more spontaneous live sound, and the trickiness of blending country and rock," according to a press release. Lambert's Pistol Annies bandmate Ashley Monroe and frequent collaborators Lori McKenna, Natalie Hemby and Hillary Lindsey (together known as the Love Junkies) will make appearances in the film, along with Wildcard producer Jay Joyce.
Congratulations are in order for country singer and former The Voice contestant Emily Ann Roberts, who recently got engaged! The singer announced her pending nuptials to future husband Chris Sasser in an Instagram post on Monday (Oct. 28). "I'm so thankful that the Lord brought Chris into my life at just the perfect time and for all the love and support he's given me every single day for the past 4 and a half years," Roberts writes. "Here's to having forever!"
Folk-rock trio Joseph have announced plans for a new U.S. tour in 2020. According to a press release, the band is set to kick off their upcoming 22-show tour in Fort Collins, Colo., on Feb. 7, and will make stops in Denver, Colo.; Milwaukee, Wisc.; Knoxville, Tenn.; Atlanta, Ga.; and Houston, Texas (among other cities), before concluding on March 11 at the Commonwealth Room in Salt Lake City, Utah. Tickets for these dates will go on sale to the general public on Friday (Nov. 1) at 10AM local time.