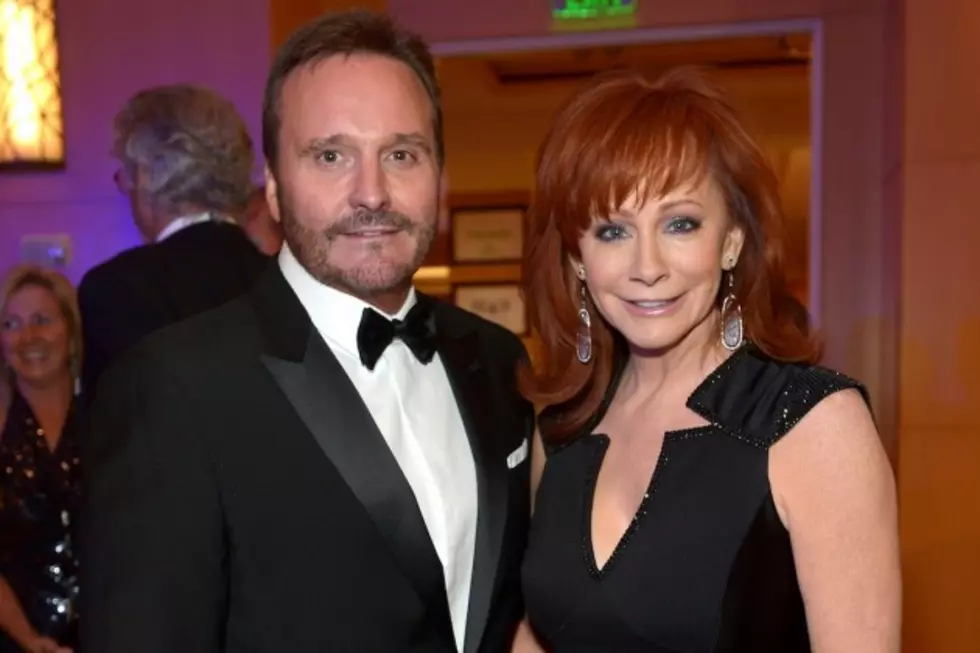 Reba McEntire + Narvel Blackstock — Country's Greatest Love Stories
Charley Gallay, Getty Images
In 1989, on a boat in Lake Tahoe, Reba McEntire exchanged marriage vows with Narvel Blackstock, her manager and former steel guitar player. She and Blackstock began working together in 1980, when she was a rising young singer hailing from Oklahoma and he was in her band.
First it was a working relationship, then a friendship and finally love. Before the couple announced their separation in August of 2015, the 'Fancy' hitmaker had shared her secrets to a strong marriage: "Respect, faith, love, trust and lots of patience."
McEntire added, "We highly respect each other. We like each other. We love each other, but that respect has to be there. I respect his judgment, and he respects mine. We respect each other. I think that is one of the strongest things in a relationship. You have to have respect for each other."
While she could probably have had her pick of men, McEntire was attracted to a Blackstock's professionalism: "He was a very classy man and very organized and had great ideas," she explained. "He's always looking ahead and always thinking. He's a great leader."
McEntire was vocal about her respect for her husband, saying that he was the one who inspired her the most. Together they had a son, Shelby, and the fiery-haired singer gained three stepchildren from their marriage. Additionally, they had Kelly Clarkson as a daughter-in-law (she married Brandon Blackstock in October 2013) and an adorable granddaughter, River Rose.
This post was originally written by Deborah Evans-Price, and revised by Christina Vinson.
Reba McEntire Through the Years
Reba McEntire Plays "Wikipedia: Fact or Fiction?"