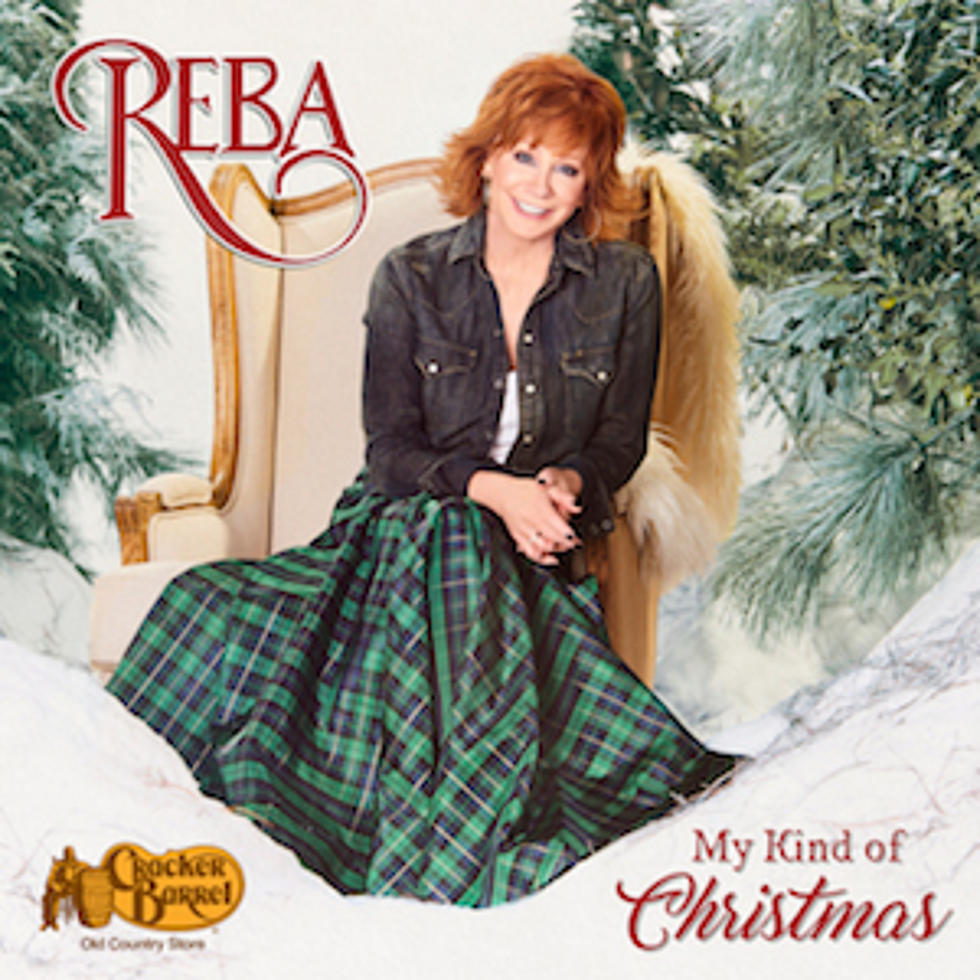 Reba McEntire Reveals Christmas Album, Specialty Cracker Barrel Collection
Cracker Barrel
We may be in the throes of a hot and humid summer, but Reba McEntire is looking forward to cooler weather and Christmas trees with the announcement of a new Christmas album, My Kind of Christmas, set to release on Sept. 2.
The record will be available in Cracker Barrel stores and online. Classic tunes like "Winter Wonderland," "O Come All Ye Faithful," "Silent Night" and "Jingle Bell Rock" fill the 11-track album.
My Kind of Christmas (a nod to her 1984 release My Kind of Country) is McEntire's third Christmas record and 31st album of her career. Her other holiday records include Merry Christmas to You (1987) and The Secret of Giving: A Christmas Collection (1999).
In addition to My Kind of Christmas, McEntire has a whole slew of other goodies releasing with Cracker Barrel. The singer has announced "Rockin' R By Reba" which will include specialty items designed exclusively by McEntire and inspired by her ranch-country lifestyle, Oklahoma roots and interests.
Western-themed jewelry, Aztec-inspired ponchos and shawls, dinnerware, leather bound home goods, toys and playsets will all be featured in the line -- McEntire wanted items her grandchildren could enjoy.
"It was a pleasure working with the Cracker Barrel team to design the products, and I appreciate all of the attention to detail that went into creating these beautiful items," the "Just Like Them Horses" singer says in a release. "The line is very personal to me – from the lamp with a tooled leather shade inspired by my Daddy's saddle to the carved Bible box that reminds me of my grandmother and her faith. I hope that you see the personal touches in every single item."
The collection has over 60 items that retail from $3.99 to $199.99. Items will be available for purchase in stores and online beginning August 4.
It goes without saying that McEntire's Cracker Barrel products and Christmas album gives country fans plenty of options for Christmas gifts this year. Be sure to check out Rockin' R By Reba in stores or online.
Reba McEntire, My Kind of Christmas Track Listing:

1. "Winter Wonderland"
2. "The Christmas Song (Chestnuts Roasting on an Open Fire)"
3. "Santa Claus Is Coming to Town"
4. "O Holy Night"
5. "Hard Candy Christmas"
6. "O Come All Ye Faithful"
7. "Jingle Bell Rock"
8. "Silent Night"
9. "White Christmas"
10. "Jingle Bells"
11. "I'll Be Home for Christmas"
Reba McEntire Through the Years
You Think You Know Reba McEntire?