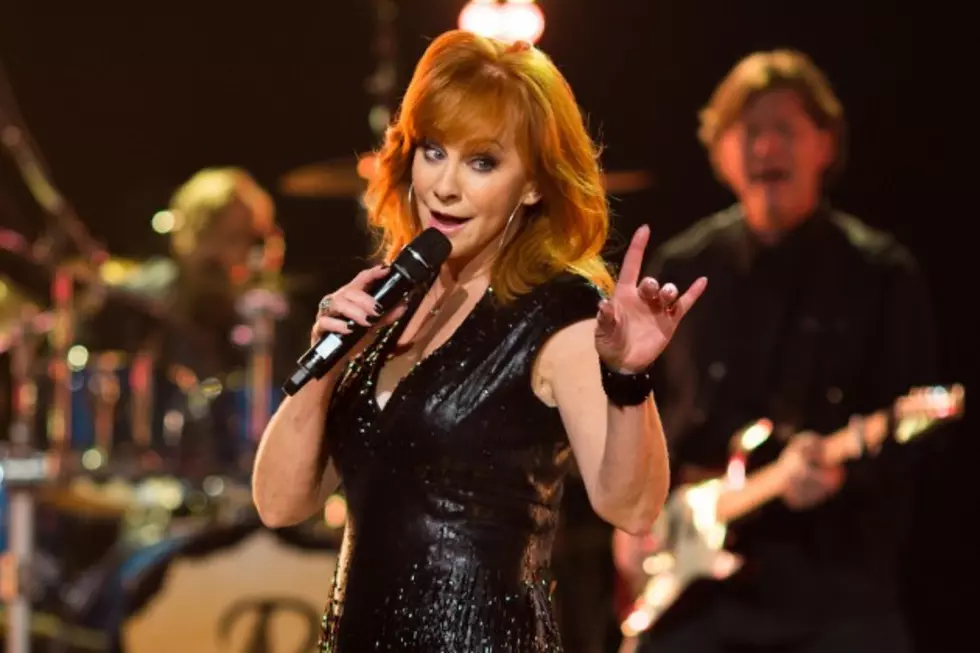 Reba McEntire Says 'What You See Is What You Get' With Brooks & Dunn
Christopher Polk, Getty Images
"What you see is what you get," McEntire maintains. "Ronnie [Dunn's] the quiet one. Kix [Brooks] is the loud one. They are both so witty, so funny, and they both tell great stories. Ronnie's really deep and Kix is balls to the wall. He's just right there, wide open. I love them to pieces. They're like my brothers. We go on vacations together."
The "Going Out Like That" singer says the plan for the Vegas show came about while they were all enjoying a leisurely evening out.
"When we were sitting at dinner [in Nashville], somebody said, 'Alright, where are we going on our next vacation? Let's start planning,'" McEntire recalls to Rolling Stone Country. "[It was] Kix and Ronnie, and their wives and me and Narvel and four or five other couples that we all hang with, and somebody said, 'Well, why don't we pick a place where y'all can do a show to pay for the vacation?' Somebody said, 'How about Vegas?' I looked at Kix like, 'Maybe we ought to talk about this in private?' I said, 'Kix?' He says, 'You know, I think I'd love to do that,' and I went, 'Ronnie?' He said, 'I'm in.'"
Although the songstress admits she was surprised at how readily the two men, who professionally ended their partnership in 2010 to work on solo projects, agreed to reunite, McEntire says they all signed on with minimal discussion.
"[It was] that easy, and we hadn't been drinking that much either!" she recalls. "So Narvel called the booking agents the next morning, and they said, 'Well, let me put some feelers out in Vegas,' and Caesars was the one that wanted to do it."
McEntire will undoubtedly perform a few songs from her newly-released Love Somebody album -- her first on the newly formed Nash Icon label.
"One thing we are sticklers about is keeping the emotion — not to make it perfect. I want it to feel heartfelt — lots of soul with it," she says of her 27th studio album. "With the technology nowadays and our engineers being so incredible, you can say, 'I want to sing that,' and they're ready, or then, 'I want to sing it again,' and they're ready. There are overdubs, you can comp it, and you can make it just right."
Reba, Brooks & Dunn: Together in Vegas just added more dates to the calendar, thanks to fan demand. They will kick off the show on June 17 at the Colosseum in Caesars Palace. Tickets are available on the venue's website.
Download Love Somebody on iTunes.
Reba McEntire Through the Years
Test Your Reba McEntire Knowledge!