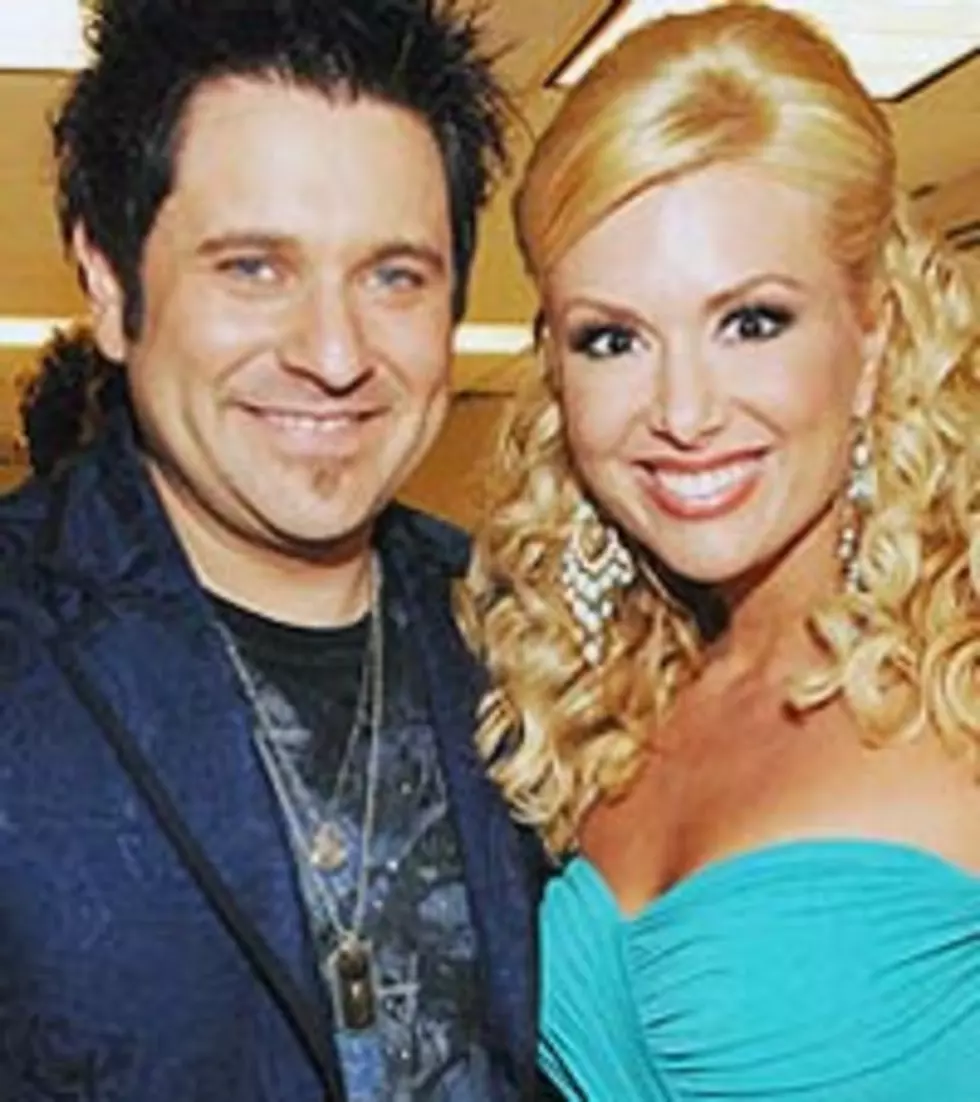 Rascal Flatts' Jay DeMarcus Reveals … It's a Girl!
WireImage
Rascal Flatts held a press conference in Nashville Thursday, July 29, to announce their latest musical adventures with a new single on their new label, Big Machine Records. But that wasn't the only big announcement made by the band.
Daddy-to-be and Flatts' bassist, Jay DeMarcus, was pleased to announce the gender of his first child with wife Allison, a CMT reporter who is due in January. "We found out this week that it's going to be a girl," Jay told reporters. "We're very excited about that. It's just what I need ... another girl in the house!"
Now that they know what color to paint the nursery, Jay and Allison can focus on picking out a name. Rascal Flatts frontman Gary LeVox has a brilliant suggestion: "Garyetta Don," he jokes.
The name may not fly with Mrs. DeMarcus, but Jay has been getting plenty of tips from his bandmates on what to do and what to look out for as an expecting father. Jay's most recent advice includes "stay married until the child comes" (from Gary) and "stay out of the way as much as you can" (via Joe Don Rooney). The jokesters are both fathers themselves; Gary has two daughters, and Joe Don has one son and one baby girl on the way, due in September. Allison's sister, Amy Otto, also has a baby girl on the way with her hubby, country-soul crooner James Otto. Ava Katherine Otto is due in August.
And as for the Flatts' only first-time dad, Jay did get some more serious guidance from his buddies. "[Gary] told me that I need to hold on, because I'm in for the ride of my life. I'm just really excited. [Gary and Joe Don have] given me wonderful advice. I'm excited about being a father. I'll try to do as well as these guys have done. I know that I'll do better than Gary [laughs]."
Until the arrival of baby DeMarcus in January, Jay, Joe Don and Gary will keep busy on their Unstoppable tour, with Kellie Pickler and Chris Young. For a listing of their tour schedule click here.