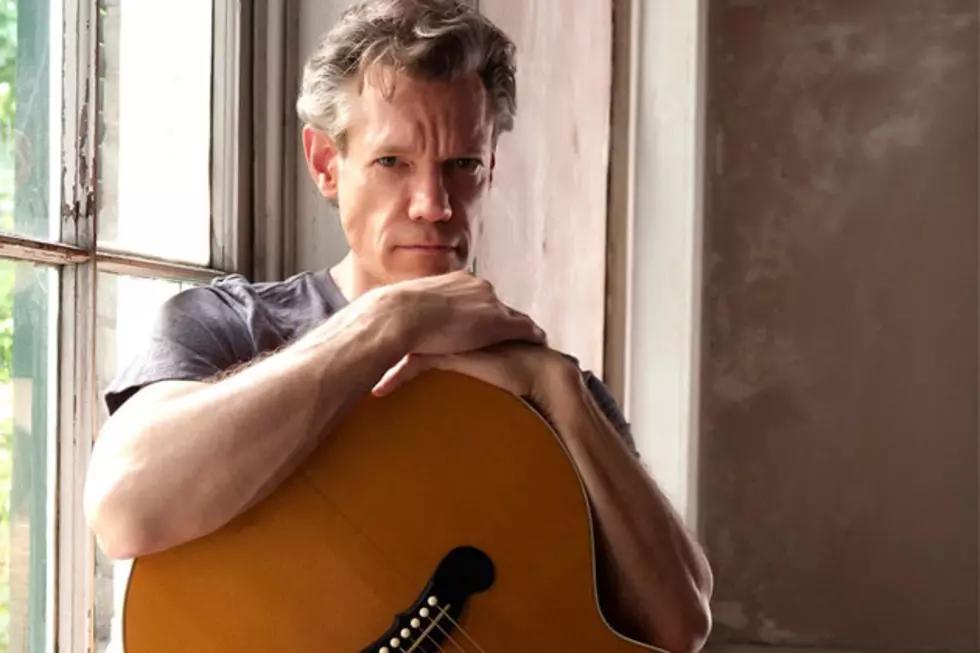 Randy Travis Honored During George Jones Tribute Concert With 'Human Chain of Love'
Webster & Associates
More than 70 artists gathered to perform on Friday night (Nov. 22) as part of the George Jones tribute concert, but thoughts quickly turned to another artist, Randy Travis, during the show.
The singer entered the hospital in July, after being diagnosed with viral cardiomyopathy and congestive heart failure. He spent more than three weeks in Baylor Heart Hospital in Texas, before being discharged to a physical therapy facility.
Travis has remained largely out of the public eye since then, but it seems he may not be doing as well as fans had hoped. Movie star Jon Voight took the stage during the four-hour concert to share a few troubling words with the sold-out crowd.
"I'm so deeply honored to be in the church of Jones with you all," Voight said (quote via Nashville's Tennessean). "George Jones had a good friend who was really all of our good friend, and that is Randy Travis."
The actor added, "And Randy is going through a great challenge as we speak, and he's making great strides. And as we know the most important thing, the most important thing to a person's recovery is their will to recover, and I feel that with all our love and prayers Randy will receive that energy and perhaps, perhaps a miracle may be shown.
"I know Randy is going to be listening to this. He's going to be watching this so we have an opportunity to speak to him."
Voight then asked everyone to stand up and hold each other's hands in a show of solidarity for Travis' recovery.
"Let's make a human chain of love for Randy," he encouraged. "Hold the hand of the person next to you, and … we'll shout Randy's name. He's not too far away from here, he can probably hear us from this building."
Voight then counted to three and asked the audience to shout the name "Randy" multiple times, before adding "We love you" to the chant.
While Travis' condition remains uncertain, Billy Ray Cyrus hinted last month that the 'Forever and Ever, Amen' singer was still struggling almost three months after his discharge from the hospital.
"If you love Randy Travis, keep praying for Randy Travis," he encouraged.
Chances are good, if the singer had been able to attend the tribute concert, he would have been there. Travis' latest single, from his album, 'Influence Vol. 1: The Man I Am' is a song called 'Tonight I'm Playin' Possum,' which helped inspire the title of the all-star event: Playin' Possum: The Final No-Show.
"I had a request through Warner Brothers to record the song as a tribute to George Jones, and after listening to it, I wanted to very much," Travis explained. "It's just a wonderful piece of writing. And what I wanted to accomplish by doing it is simply what it is — a tribute to George. Many people in this business will say that he's the greatest country singer that ever lived, and I agree. I thought a lot of him."
Randy Travis Through the Years
7 Unforgettable Randy Travis Moments