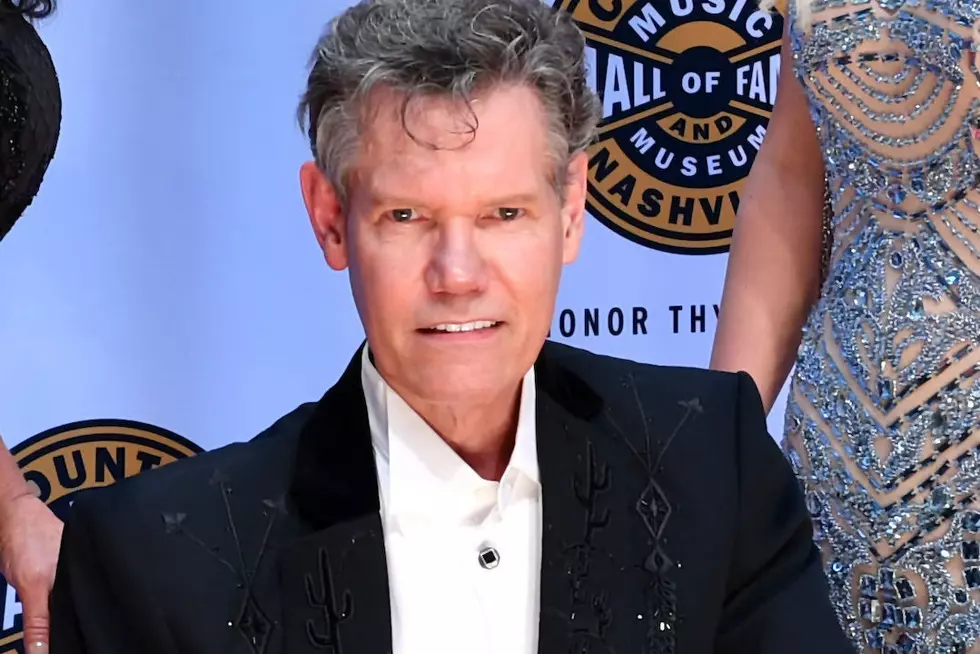 Randy Travis' Career Was 'Fast and Furious' After His First Country Radio No. 1
Jason Davis, Getty Images
In the midst of his humble beginnings as a cook at the Nashville Palace, Randy Travis struggled to gain traction in a music industry that was leaning more towards new, pop-inflected country, while his brand of music was staunchly traditional. Things quickly began to pick up steam, however, after the singer saw his first No. 1 hit on country radio with "1982."
Afterward, Travis' label re-released an earlier single that had never gotten as popular, "On the Other Hand," and the song shot to No. 1. Below, Travis' wife Mary -- as well as Ken Abraham, the co-author of Travis' memoir) -- remember those early successes.
Mary Travis: Once "1982" hit No. 1, they re-released "On the Other Hand," and that went No. 1. It was a snowball ... It was fast and furious for him! I remember him telling me that the first time he ever heard his song on radio, he was like, "... That's me!"
Ken Abraham: When it first came out, ["On the Other Hand"] kinda failed -- or, not failed, but it peaked at No. 67. But they knew it was a strong song, and so they came back to it.
It's just a rare thing, re-releasing a song. And yet Warner was willing to do it. Randy believed in it; [producer] Kyle [Lehning] believed in it, and some other people believed in it as well. And when they put it back out there, it became Song of the Year.
All of that whirlwind there, in '85, '86 and '87, I don't even know how [Travis] kept up. It was so busy.
All of Randy Travis' Albums, Ranked