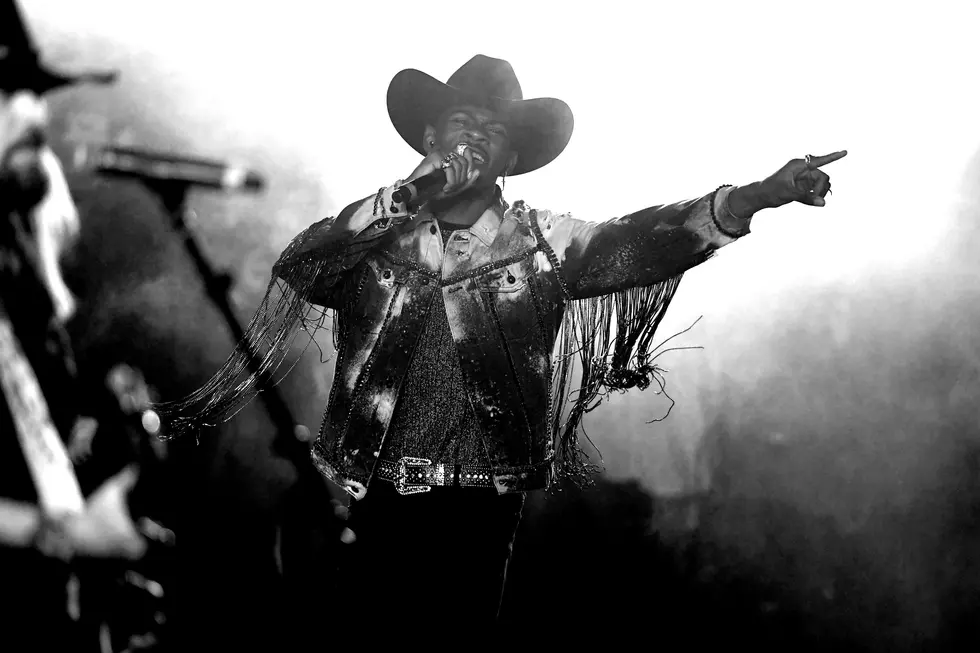 'Old Town Road' Tops Billboard Hot 100 for 17th Week, Breaking Chart Record
Frazer Harrison, Getty Images for Stagecoach
Lil Nas X and Billy Ray Cyrus have broken a longstanding Billboard Hot 100 chart record with their megahit "Old Town Road." For the chart week dated Aug. 3, 2019, the song sits in the No. 1 spot on the Hot 100 for a 17th consecutive week -- an unprecedented feat.
According to Billboard, Lil Nas X and Cyrus bested the longstanding record of weeks at No. 1 set by Mariah Carey and Boyz II Men, with their song "One Sweet Day," in 1996. That song spent 16 weeks at the top of the all-genre Hot 100 chart in 1995 and 1996, a record tied by Luis Fonsi, Daddy Yankee and Justin Bieber in 2017 with their summertime smash "Despacito."
"I may buy Mariah Carey some roses and send them to her because I love her," Lil Nas X told TMZ of how he planned to celebrate if he broke the Hot 100 record. He also joked, "Instead of doing my usual crying in the bathtub for five hours, I'll cut it down to three."
In addition to its history-making spot on the Hot 100, "Old Town Road" also tops the Streaming Songs chart for the week dated Aug. 3, making its 17th week in the top spot and breaking that chart's 16-week record set by "Despacito." Additionally, the song is at No. 1 on the Digital Song Sales chart for a 13th week, and at the top of the Hot R&B / Hip-Hop Songs and Hot Rap Songs charts, both for the 17th week.
Here Are All of the Cameos + Pop Culture References in the "Old Town Road" Music Video
Billboard explained at the time that "Old Town Road" "does not embrace enough elements of today's country music to chart in its current version," hence the organization's decision to remove the song from country chart contention. However, debate broke out on social media about the song's exclusion from the chart, with many arguing that Billboard's decision was racially motivated. The media organization denied those claims.
The Secret History of Rap in Country Music