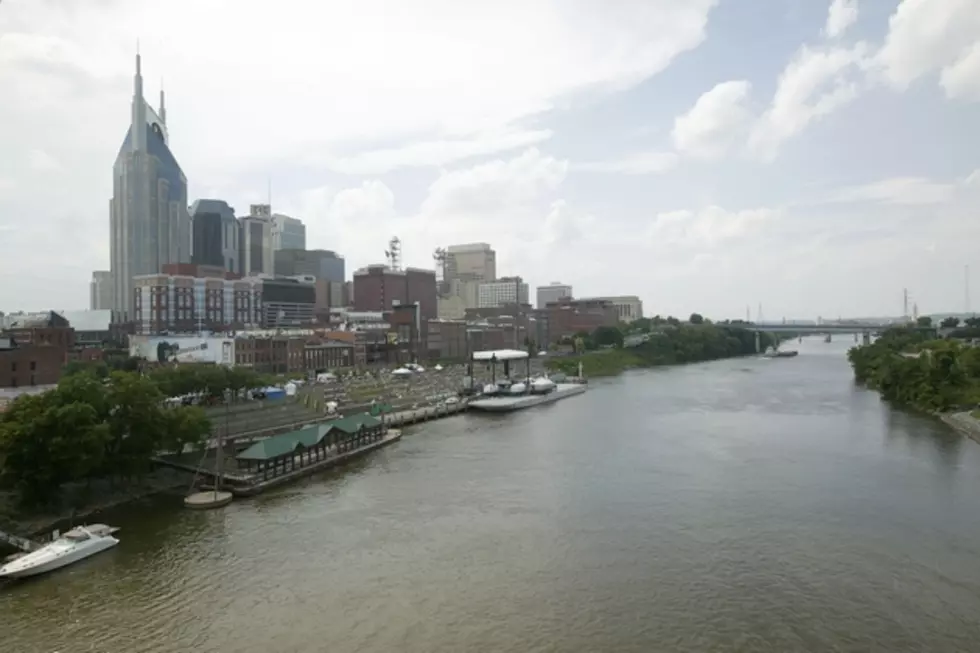 'Nashville' May Be Leaving Nashville
Rusty Russell, Getty Images
While the hit TV show 'Nashville' is still unconfirmed for a third season, it seems there is a good chance that, even if the show is renewed, the award-winning drama may move to a different location.
According to Nashville's Tennessean, the show's executives are considering moving 'Nashville' to another state, with Georgia and Texas both among the possibilities. The reason for the location change is based largely on the trimmed Tennessee state budget, which would most likely not be able to offer as many economic incentives as in the first two seasons.
The state legislators offered $12.5 million for this season, while Metro gave $500,000 and the Nashville Convention and Visitors Corp. added $125,000, allowing for more than $13 million to subsidize production costs. But with only $3 million remaining in the budget for the film incentives fund, there would need to be a much larger contribution from both Metro and the Nashville Convention and Visitors Corp. to come close to the previous seasons' price tag. The show's producers are still exploring all options to keep 'Nashville' in its namesake, with other avenues being considered before a final decision is made.
"We would support again and are looking to see if we can do a little bit more," Nashville Convention and Visitors Corp. and CEO Butch Spyridon says. "It would be a shame for it to leave. Having said that, the city was strong before the show started and we will be great if it leaves."
A spokesperson for the Tennessee Department of Economic and Community Development says they also will look at other revenues if the show stays on the air.
"The department looks forward to receiving a grant request from the producers of 'Nashville' once the show is renewed for a third season," ECD spokeswoman Laura Elkins said. "Talks about the incentives are ongoing, and the department is working to make a third season happen in Tennessee with the funding we have available."
While the show has not been a runaway hit in the ratings, 'Nashville' is buoyed by several other streams of income, including music sales. The show has released three soundtracks of songs from the show, which have all landed in the Top 5 on the charts, with another one to be released next week. In addition, several of the bars and venues featured on the show have noticed a marked increase in popularity due to the exposure from the show.
Nashville residents aren't the only ones likely to be disappointed by the show's potential location change. Several of the cast members, including Connie Britton, Hayden Panettiere and Charles Esten have all relocated to Nashville to film the show.
'Nashville' airs on Wednesday nights at 10PM ET on ABC.