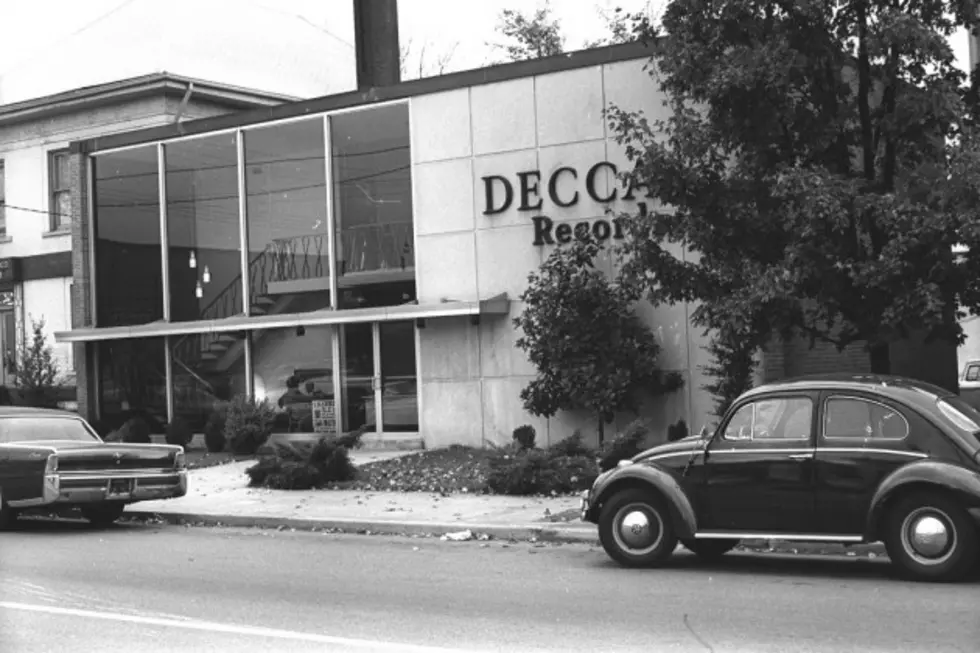 Music Row Named a National Treasure By National Trust for Historic Preservation
Michael Ochs Archives / Getty Images
The Washington, D.C.-based organization bestowed the distinction because of Music Row's "central importance to Nashville's identity as Music City, U.S.A., and the strong desire to preserve it as a cornerstone of America's cultural and music heritage."
"Music Row is the very definition of a national treasure. The sounds created here have echoed throughout the country for decades, earning it an unparalleled place in America's cultural life,"  David Brown, NTFHP executive vice president and chief preservation officer explains. "As a native Tennessean who grew up with a deep love of the sounds of Nashville, I am especially passionate about helping ensure the future of Music Row as a vibrant center of culture, economy and creativity."
The National Trust for Historic Preservation says that the distinction will help secure the future of the iconic area and further promote Music Row's significance.
"Music Row has been the focal point of Nashville's music industry for almost 70 years," the National Historic Society writes on their website. "From within its modest homes and small commercial buildings, artists, songwriters, producers and publishers have created a remarkable canon of popular music.
"Despite its significance to the identity, economy and culture of Music City, Music Row remains vulnerable to Nashville's booming development -- most recently evidenced by near-demolition of RCA Studio A," they continue. "The National Trust, together with music industry and preservation partners, seeks to give voice to Music Row, raising awareness of its importance and the growing threats to its survival."
RCA Studio A was originally purchased by Tim Reynolds, owner of Bravo Development, who made plans to demolish the building and put condos in it place. Thanks to the efforts of Jamey Johnson, songwriter Trey Bruce and others, philanthropist Aubrey Preston bought the building from Reynolds, with the intention of preserving it.
"I felt like I had to get it under contract or else we weren't going to be able to save it," Preston says. "The most important thing about this was that we just needed to get it in a safe harbor, and then we can decide what to do with it."
Music industry executive Mike Curb and philanthropist Chuck Elcan joined Preston in the final purchase of the property last month. Dozens of artists have recorded in the studio over the last 50 years, including Lyle Lovett, Ronnie Milsap, Willie Nelson, the Oak Ridge Boys, Vince Gill, Faith Hill, Alan Jackson, Josh Turner, Carrie Underwood, Lee Ann Womack, Hank Williams, Jr., Lady Antebellum, Miranda Lambert, Kacey Musgraves and the Beach Boys, among others.