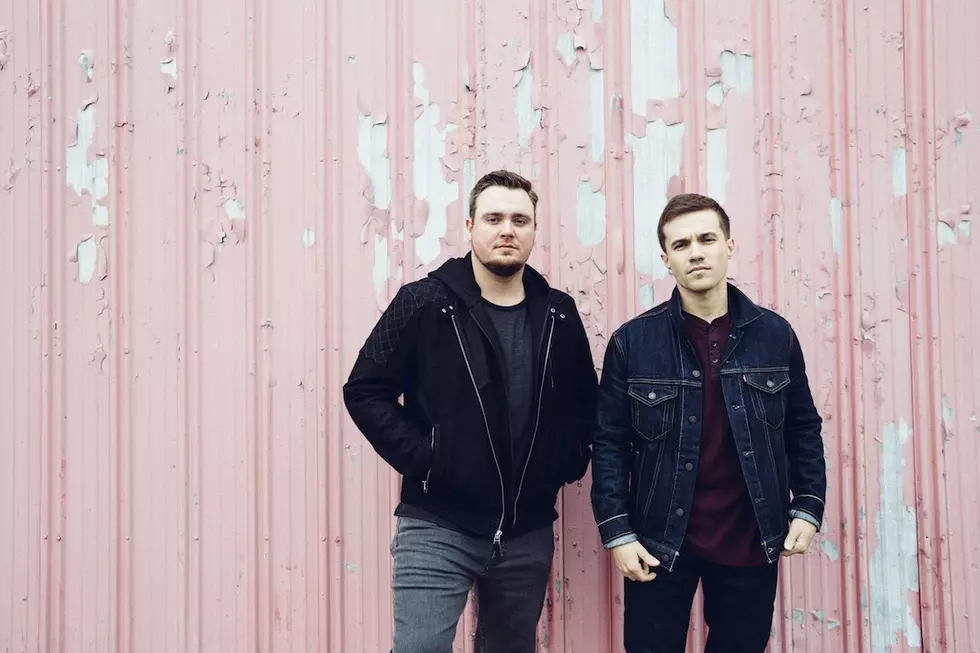 Who Are Muscadine Bloodline? 5 Things You Need to Know
Photo by Ryan Smith / Wanted Man Pictures, courtesy of Marbaloo
When Charlie Muncaster and Gary Stanton were growing up in Mobile, Ala., they didn't know each other -- so they never would have guessed that they would one day move to Nashville, form Muscadine Bloodline and release a self-titled EP under the tutelage of famed producer Luke Laird. These days, though, the Southern rock-meets-country duo is beginning to make waves in Nashville.
With the release of their Muscadine Bloodline EP on Jan. 20, Muncaster and Stanton unveiled their refreshing blend of Southern rock and romantic country. While tunes such as "WD-40" put a new spin on traditional love songs (turns out, duct tape, WD-40 and love are all you really need to fix anything!), tracks such as "CB Radio" and "Crickets and Cane Poles" point back to the nostalgia of growing up and finding hope in unexpected places.
But while their subject matter is diverse, the common thread in all of Muscadine Bloodline's music is thoughtful songwriting and impeccably polished harmonies. For two artists who got their start as solo musicians, Muncaster and Stanton have a chemistry that's obvious whether they're in the middle of an interview or performing onstage.
Muscadine Bloodline is currently available on iTunes, and fans can visit the duo's official website to learn more about upcoming shows. Click through the photo gallery above to learn a few fun facts about the rising stars.