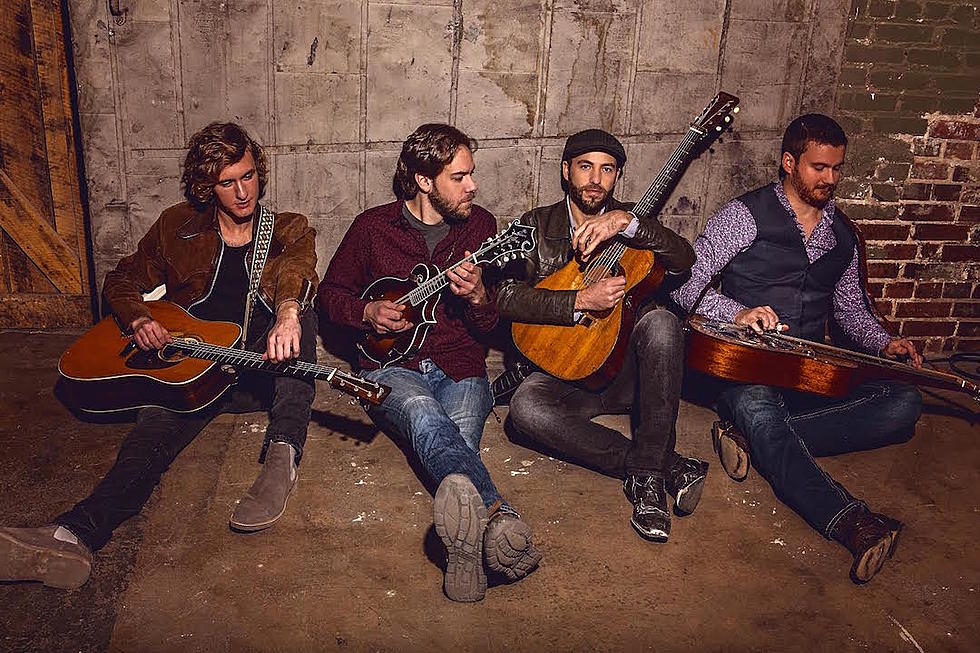 Mountain Heart, 'Soul Searching' [Exclusive Premiere]
Photo by Ash Wright, courtesy of Compass Records Group
Bluegrass quartet Mountain Heart are premiering a contemplative new song exclusively for readers of The Boot. Press play below to hear "Soul Searching."
Written by Mountain Heart frontman Josh Shilling and the Infamous Stringdusters' Jeremy Garrett, "Soul Searching" started with the two words in its title. "I kept singing and holding the words 'soul searching' out during the chord changes that became the chorus," Shilling recalls to The Boot.
"I sometimes sing out random lyrics when trying to get a song started, but they don't always stick," Shilling adds. "'Soul searching' did."
"Soul Searching" was originally recorded by the Stringdusters; it appears on their 2017 album Laws of Gravity. Shilling, though, knew the song would fit well with Mountain Heart's material and insisted on recording it with his bandmates.
"This song is so powerful for us on- and offstage. In our personal lives, each of us are currently facing so much: new marriages, new homes, moving out of town away from family, new children and so much more," he explains. "We're all soul searching, and these lyrics really speak to us and encompass this record perfectly."
Now in their 20th year as a band, Mountain Heart have undergone a number of lineup changes but still maintained their modern bluegrass soul. The band is currently preparing to release an album named after "Soul Searching," its first full-length effort since 2016's Blue Skies.
""Soul Searching" quickly became the song that encompasses where we all are individually in life," Shilling says, "and ultimately became the obvious choice for our album's title track."
Listen to Mountain Heart's "Soul Searching"