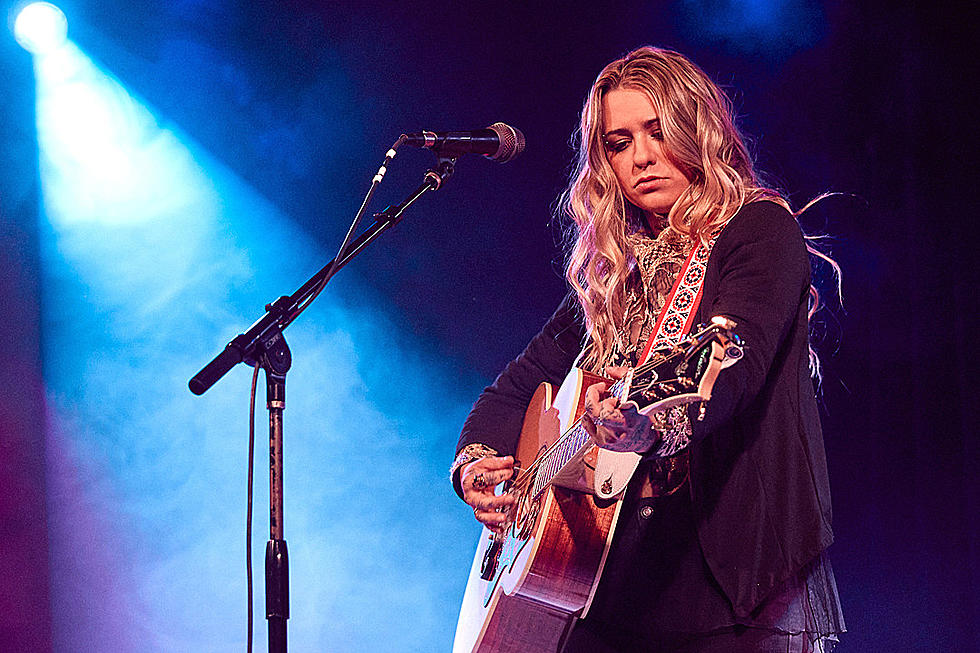 Jason Kempin, Getty Images
Morgan Wade burst onto the Americana scene shortly after the release of her Thirty Tigers debut in March 2021. Reckless, one of the first records produced by Sadler Vaden of Jason Isbell & the 400 Unit, sold 3,000 copies in its first week and climbed to number 14 on the Billboard Top Heatseekers Chart.
By August 2021, the Floyd, Va. native inked a record deal with Sony, and her ascent into mainstream country radio continued. She reissued her debut record with six additional tracks in January 2022, which included a new single, "Run," and a cover of Elvis Presley's "Suspicious Minds." That success has led her to a busy touring schedule for the remainder of 2022, which includes shows with country radio stalwarts like Chris Stapleton and Riley Green.
Reckless was an album that took nearly four years to fully realize its' potential, and it stands as one of the greatest country debuts of the past decade. While Wade recorded a rare collection of songs with The Stepbrothers before launching her solo project, The Boot will focus on the latter for the purposes of this list.
Read on to see our picks for Morgan Wade's 5 best songs, so far:
5

Like much of Reckless, "Last Cigarette" focuses on themes of addiction, but it masterfully blurs the lines between dependence on vices and addiction to love. While "Wilder Days" was the track that introduced most of the world to Wade's songs, "Last Cigarette" may be the song that best presents what her debut record is about to listeners.

4

Reckless was co-produced by Paul Ebersold, who was partially responsible for creating a very specific and unique Southern rock sound that took hold in the late 1990s and early 2000s. Ebersold produced records for the likes of Sister Hazel and 3 Doors Down, and also worked with crossover Christian rock acts like Third Day and Skillet. On this track, that influence is clear, especially when the song goes full circle, ending with the same refrain that it began with.

"It's raining at my house / Is it raining at yours?"

3

"When the Dirt All Settles"

"When the Dirt All Settles" is one of the tracks added to the Reckless re-issue, and it hints at new possibilities for Wade's sound to come. The song was co-written by Jaren Johnston (The Cadillac Three) and Sadler Vaden, and opens with a driving guitar pluck reminiscent of Elliott Easton. It crescendos into a big, singalong pop chorus.

"Ooh ooh like June and Johnny / Ooh ooh like Clyde and Bonnie / We run like rebels through the dust of the devil / It's you and me baby when the dirt all settles"

2

"The Night" was the first single that Wade released as a solo artist. The track hit streaming services in 2019, two years before it was omitted from the track listing of Reckless and three years before it was included on the deluxe reissue.

Lyrically, it's clearly centered around her young struggles with addiction, and lays the foundation for the story that she would later share on her full-length debut. Fighting demons is often most difficult at night, and that struggle is the centerpiece of this track.

"It's the pistol and the bottle / It's the drugs and it's the throttle / That tell me they'll make me feel alive / I know good and well that ain't gonna help / I'm just praying I make it through the night"

1

Morgan Wade has a long career ahead of her. However long that journey takes her, it'll always be hard to deny the track that first caught the ear of AAA radio, later earned her a major label deal, and carried her all the way to mainstream country success.

"Wilder Days" is about timing. Sometimes we don't meet the people that are in our lives earlier, during times that teetered more toward the edge of disaster. But it's fun to imagine what that meeting could have looked like, too.

"You said you hate the smell of cigarette smoke / You only used to smoke when you drank / When you lived in Chicago / Unsure where the wind blows / I wish I'd known you in your wilder days"