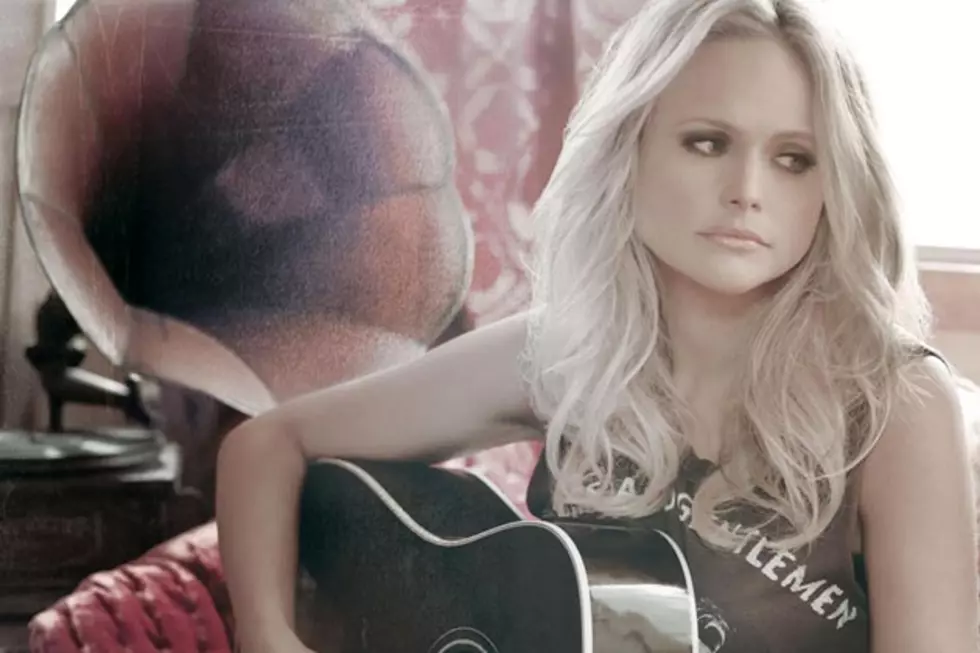 Miranda Lambert Announces Platinum Tour Dates
Sony
Miranda Lambert has announced the cities and dates for a 2014 summer tour in support of her upcoming album, 'Platinum.'
The Platinum Tour will kick off July 10 in Ft. Laramie, Ohio, and run through 30 dates, wrapping up Sept. 20 in Honolulu.
The tour launches five weeks after Lambert drops 'Platinum' on July 3. The new show will incorporate a platinum theme, with a new stage design.
"Platinum represents a lifestyle for me," Lambert says. "It's the color of my hair, my wedding ring, my airstream trailer, so it's just a natural fit for the name of my new album and it's why we decided to name the tour Platinum, too."
Justin Moore and Thomas Rhett will serve as Lambert's opening acts, beginning Aug. 8 in Sacramento, Calif., and continuing through Sept. 13 in Corpus Christi, Texas.
Carolyn Dawn Johnson -- whose hits on Arista in the early 2000s included 'Complicated' and 'I Don't Want You to Go' -- has also joined Lambert's band for the new tour.
Miranda Lambert Platinum Tour Dates:
7/10 - Fort Loramie, Ohio
7/11 - Tuscaloosa, Ala.
7/12 - Rogers, Ark.
7/17 - Monticello, Iowa
7/18 - Cleveland, Ohio
7/19 - Cincinnati, Ohio
7/20 - Brooklyn, Mich.
7/25 - Twin Lakes, Wis.
7/26 - Pittsburgh, Pa.
8/1 - Sweet Home, Ore.
8/3 - Camrose, Alberta
8/8 - Sacramento, Calif.
8/9 - Mountain View, Calif.
8/10 - Irvine, Calif.
8/15 - Chicago, Ill.
8/16 - Indianapolis, Ind.
8/17 - Bonner Springs, Kan.
8/21 - Raleigh, N.C.
8/22 - Virginia Beach, Va.
8/23 - Washington, D.C.
8/29 - Darien Lake, N.Y.
8/30 - Hartford, Conn.
8/31 - Bethel, N.Y.
9/4 - Toronto
9/5 - Philadelphia, Pa.
9/6 - Boston, Mass.
9/11 - Pensacola, Fla.
9/12 - Lafayette, La.
9/13 - Corpus Christi, Texas
9/20 - Honolulu, Hawaii